Medieval Zombies? Sign me up.
On iZombie Season 4 Episode 8, Liv will consume the brain of a medieval role player, and no, it's not some kinky sex thing.
This brain can be either obnoxious or fun. It's too early to determine.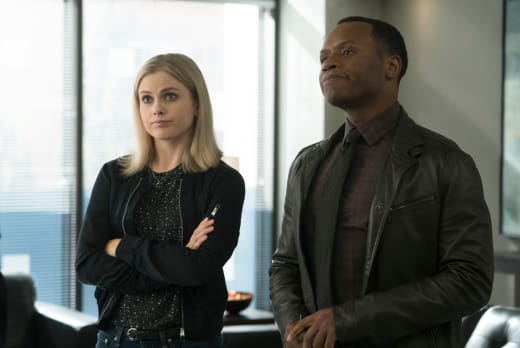 Does this mean we'll see more of Clive's inner geek come out? By now we know he likes Game of Thrones, and he was totally into D&D last season.
He might be into some jousting and knights.
Related: iZombie Season 3 Episode 9 Review: Twenty-Sided Die
He could certainly use the distraction after being emotionally manipulated into feeling guilty after finally giving into the new open relationship he and Dale are in.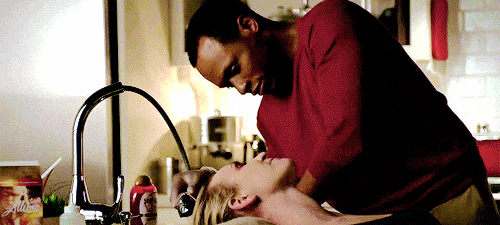 The promo is pretty light-hearted considering how the previous episode left things
Liv has committed to her new role and has slipped deeper into illegal activities to support the underground operation.
Peyton caught her with the equipment she stole in order to make fake IDs.
Related: iZombie Season 4 Episode 6 Review: My Really Fair Lady
Peyton has already reached peak frustration with Major's role in Fillmore Graves and Chase shamelessly, unapologetically agreeing that he is, in fact, a dictator because democracy can't save them right now.
Can we expect some tension between Peyton and Liv on the next installment? Liv is still working so Peyton must not have turned her best friend in.
There are no signs of the others outside of our crime-fighting trio.
That leaves a lot of anticipation for the various plots the series is balancing at once. We're past the halfway point. Izombie fanatics. Are you ready?
Related: Get True Crime Files by ID via Prime Video Channels for Over 1,000 Real-life Mystery & Suspense Shows!  
If you need to catch up on the season, you can watch iZombie online here via TV Fanatic!
Check out the promo below and hit the comments below.