Mr. Mercedes Season 2 picks up a year after Brady Hartsfield's thwarted attempt to perpetrate a second mass murder in the community of Bridgton, Ohio.
Since the incident, Hartsfield has been hospitalized in a vegetative state.
But there is always someone who has to ruin an otherwise good thing.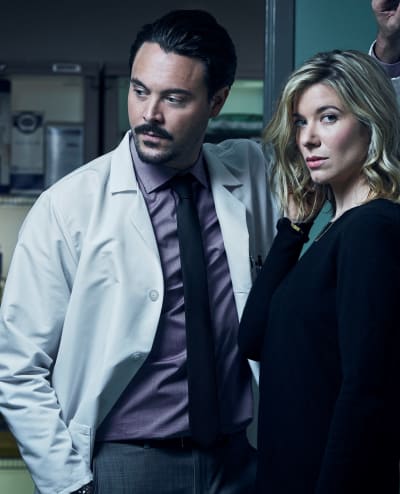 In this case, it is Dr. Babineau, the neurosurgeon overseeing the care of Brady Hartsfield at Mercy General Hospital in Bridgton.
Babineau and his wife, Cora, have ambitions that are much bigger than their small Ohio town, and when an opportunity is presented to experiment with controversial medication, Babineau is tempted to cross a line.
Related: Mr. Mercedes Season 1 Episode 10 Review: Jibber-Jibber Chicken Dinner
Retired Detective Bill Hodges has done his best to move on from his Brady obsession, teaming up with Holly Gibney to open Finders Keepers, a private investigative agency.
But when unexplainable occurrences begin to affect hospital staff members attending to Brady, Hodges is haunted by the feeling that Brady is somehow responsible.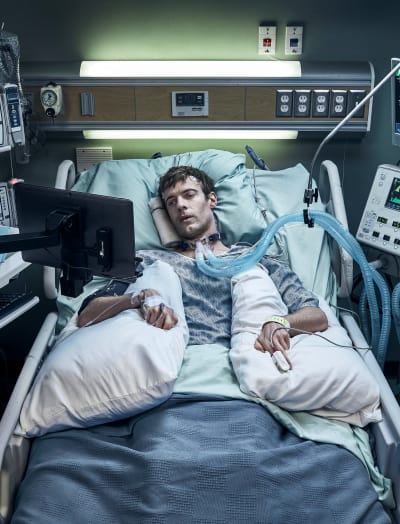 The second season is taking us from psychological and physical horror to the downright traditional as Brady bastardized mind seems to infiltrate those in the hospital to do his dirty deeds.
As if that's not bad enough, Dr. Babineau is working to wake up the murderous crackpot, as well.
Related: Mr. Mercedes Renewed for Season 2 on Audience Network!!
What kind of damage will be caused when Brady's not only running free in the minds of innocents but physically, among the living and maybe with his own mind-controlled army?
I sure can't wait to find out what kind of chaos awaits.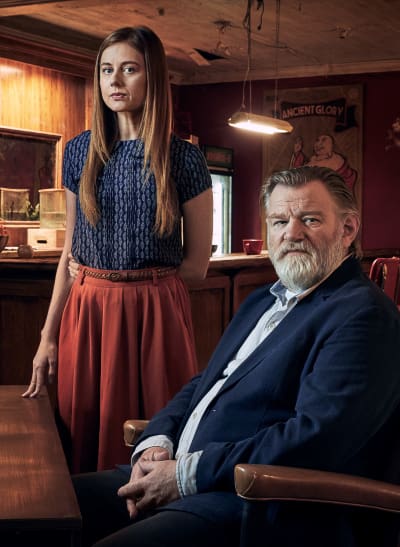 Jack Huston joins the cast as Babineau, and Tessa Ferrer as his wife, Cora. Other new players include Maximiliano Hernandez as Antonio Montes, The Assistant District Attorney in Bridgton, Ohio, and Nancy Travis as Hodges ex-wife, Donna.
Brendan Gleeson, Harry Treadaway, Jharrel Jerome, Holland Taylor, Breeda Wool, and Justine Lupe return from Mr. Mercedes Season 1.
Mr. Mercedes Season 2 premieres Wednesday, August 22nd at 10/9c on DIRECTV Channel 239.