On the Radio: FEUD Used WHAT WORD? This Is Us Up Close and Personal and More!

Carissa Pavlica at .
FEUD: Bette and Joan premiered on FX last night. It was everything I'd imagined it would be.
If you have watched, check out my review of FEUD: Bette and Joan Season 1 Episode 1 and if you haven't watch FEUD: Bette and Joan online to become entranced.
But be prepared! They're not treating the feud between Bette and Joan or any other with kid gloves.
Pay attention to scenes featuring Stanley Tucci as Jack Warner. 
Not only is he fabulous as usual, but as Warner, he has his own feud going on with Bette Davis.
That feud brings out the ultra nasty side of Mr. Warner, and with it some language that will shock you.
You just don't hear it on TV. And if you say it at work, well, you'll probably be fired.
Is there any evidence Warner ever used it in connection to Davis? No.
But if we were going to make a bet? We'd bet a lot that he did.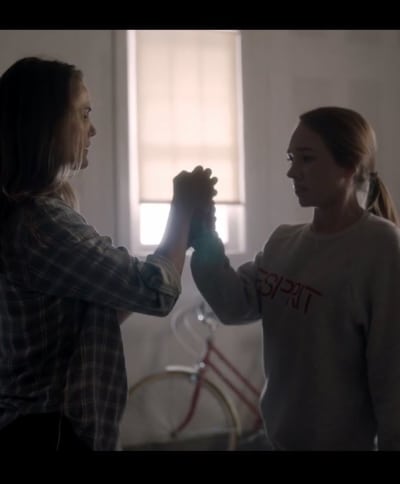 We also covered a little bit about the return of The Americans this week and what to expect from the USSR and America.
Find out what it is when you listen.
The premiere is a shocker, as usual.
When This Is Us returns tomorrow, things are going to change again.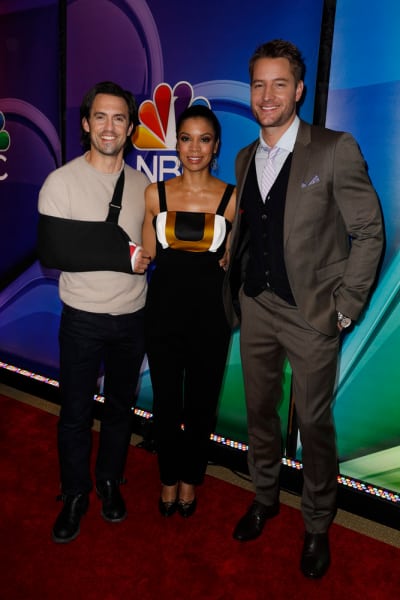 At least that's a little bit that I learned when I met with Susan Kelechi Watson and Justin Hartley at a cocktail party held after NBC Press Day last week.
If they could have been more warm and gracious, I don't know how they could have achieved it.
You guys...I got a hug from Justin Hartley aka Kevin. While I refrained from a photo with him, I did represent my hometown of Pittsburgh with a keepsake from our gal Beth.
It was an amazing night with great conversations with a lot of NBC talent.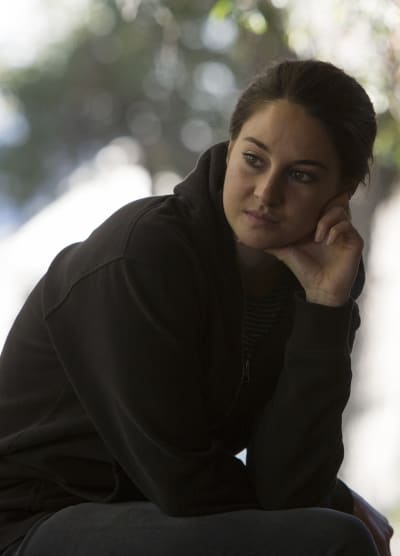 Finally, McGraw, like me, has some ideas on what's going on with Jane's rapist on Big Little Lies. 
We're connecting dots people, and McGraw is having the grandest time doing it.
Listen in to our full conversation below. I could have talked forever, but alas, 10 minutes it is.
Don't forget, email me at carissa@tvfanatic.com if you want me to sneak up on McGraw with some TV news on Monday mornings.
I'd love to include what you enjoy in the discussions. Listen below and online at KTRS!!