Pretty Little Liars Promo: How Will It All End?
Paul Dailly at . Updated at .
It's almost time to say goodbye to Pretty Little Liars. 
The Freeform hit returns for the second half of Pretty Little Liars Season 7 in April 2017. 
How will the show manage to give us all the answers in just 10 episodes?
They already started giving us them on Pretty Little Liars Season 7 Episode 10 and it paved the way for a brutal showdown. 
Spencer is Mary Drake's daughter, but what will that mean for her going forward?
Will she confront her fake mother about finding out the truth, or will she stay quiet to try figure out what's going on in Rosewood. 
There's no way the gun shot wound will lead to the character dying.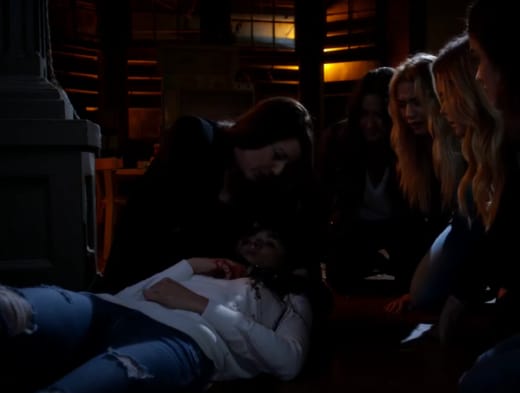 Being this close to the end, there's no way a liar will die before the show concludes. 
It should be interesting to find out just how Mary Drake managed to find out Spencer is her daughter. 
How will the other liars react to this news? Spencer's sister was CeCe Drake. 
Does it get any more messed up than that?
Based on the preview, it looks like the liars are ready to end A.D's reign of terror for good.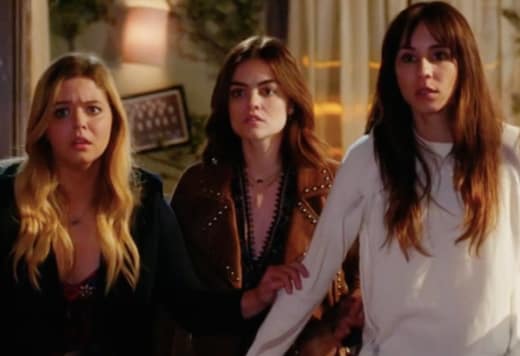 If you recall, A.D kidnapped Jenna in the closing moments of the midseason finale, but she looks very much alive in this new video. 
If A.D really hates the liars, it would make sense for him/her to join forces with Jenna. They both have a common goal. 
Also, Jenna wants to know who killed Charlotte, so it will give them a lot to talk about. 
Things for Aria look set to get worse than ever before. 
If it wasn't bad enough that Nicole is alive, she's arguing with someone on a video call. 
Might this be Ezra all the way from Cambodia?
Probably. How will the dynamic of her relationship with Ezra change now that Nicole's back?
It could signal the end of their engagement. 
There's a lot to look forward to in the final episodes, but it just sucks the show is on an extended hiatus. 
Remember you can watch Pretty Little Liars online to get up to speed with the latest drama. 
What do you think of the promo?
Hit the comments!