Shadowhunters Stars Alberto Rosende, Harry Shum, Jr. and Isaiah Mustafa Tease Secrets and Sorcery

Justin Carreiro at .
With the second season of Shadowhunters returning less than a week away on Monday, January 2, there's been a lot of talk about characters and the series' new tone.
A bigger focus on character development is where the series is heading in this darker, grittier path. And similar to our chat with Katherine McNamara and Emeraude Toubia (who play Clary Fray and Isabelle Lightwood, respectively), the same excitement is felt with the new direction.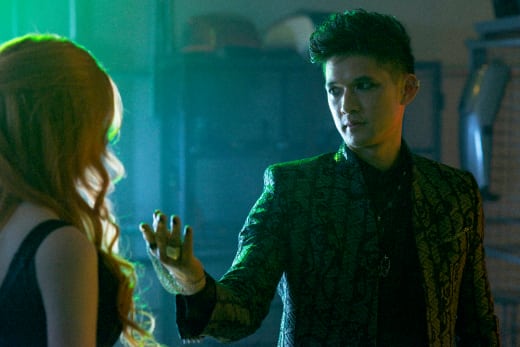 Harry Shum, Jr., who plays the eccentric and witty warlock Magnus Bane, is eager for fans to see the changes for his character ahead.
As he notes, the second season will show fans why Magnus is truly the "High Warlock of Brooklyn" in the Shadowhunters world. Beyond the upgrade to his look and his apartment, a greater focus on his backstory and the effects of his powers will also come into play.
"It's not just what he's capable with his powers, as far as what he's able to conjure up, but what happens when he uses it in the wrong way," said Shum, Jr., as he teases that it will give fans a closer look into how Magnus ticks.
Isaiah Mustafa, who plays werewolf Luke Garroway, teases back that, "With great power comes great responsibility."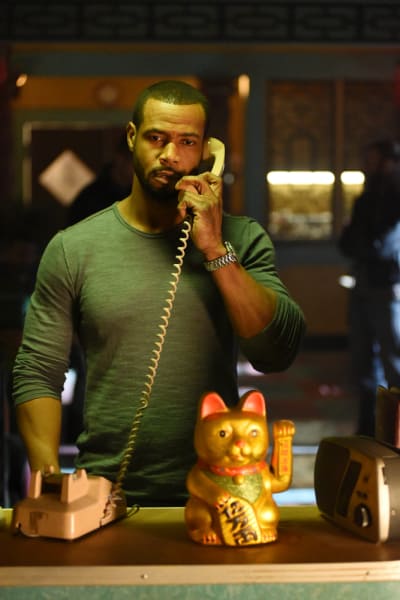 The new and returning characters to Shadowhunters Season 2 will also cause a bit of conflict to our main cast.
From the returning cast, vampire Raphael returns to flesh out his past with Magnus. And newcomer Victor Aldertree comes on board to throw a wrench into the group's plans.
But it is once again bartender Maia who, as teased by the Shadowhunters group so far, causes the most conflict. She might be the third in a love triangle between Clary and Simon, played by Alberto Rosende.
Rosende teases, "It's probably the first time Simon looks at someone the way he looks at Clary." Expect more drama to come from this triangle!
But what's the biggest tease for the upcoming season? The trio played coy, but they let slip that two HUGE surprises are on the way. (Keyword: HUGE!)
You can watch the video below for the full interview from New York Comic Con. Check it out!
And don't forget! Shadowhunters Season 2 returns to Freeform on Monday, January 2 at 8/7c.
You can also watch Shadowhunters online via TV Fanatic!