Supernatural Season 12 Promo: Where Is Sam?
Paul Dailly at .
The Winchester brothers are back!
The long summer hiatus for the CW drama will finally come to an end next month!
With God and Amara well and truly out of the equation, it paved the way for things to return to normal for the Winchester brothers. 
Instead, a new villain popped up to take one of the brothers.
Yes, it sure seems like the London chapter of the Men of Letters will be the new villain for the show.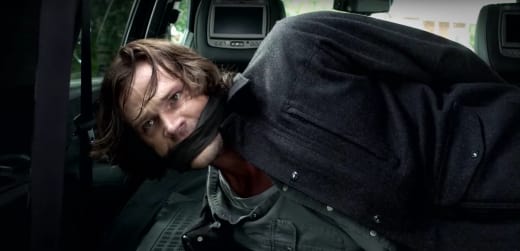 We know that Sam is very much missing in the latest preview for Supernatural Season 12. 
We also know that Mary Winchester is back in mix. 
How the heck do people keep coming back from the dead on this show?
Granted, Mary was a gift from Amara, but is there such a thing as too many people coming back from the dead?
Maybe the producers are past the point of caring about bringing people back. 
It's not like the ratings are suffering. 
Another key plot will be Crowley's pursuit of Lucifer. 
The CW has been very vocal about the show continuing on for many years. 
It continues to be on the top end of the network's dramas. 
Then again, The CW like to renew everything. 
Alas, all good things must come to an end and there's reports that the core cast want to move on after episode 300. 
For those keeping count at home, Supernatural has aired 241 episodes thus far. 
That's been 241 hours of attacking demons, being bros and just generally entertaining the audience.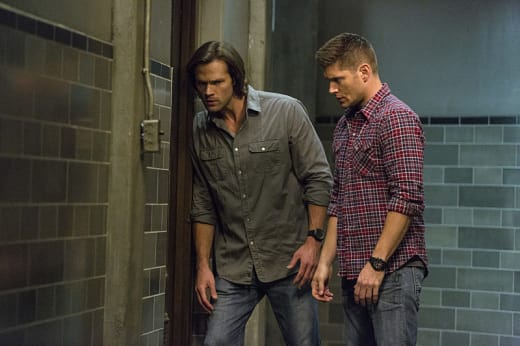 That means we can expect at least three more seasons of the show before saying goodbye. 
With Mary Winchester back on the show, it sure looks like we're in for a wild ride. 
Maybe we'll get some more returns along the way. 
Remember you can watch Supernatural online right here on TV Fanatic. Get caught up now!
What do you think of this new preview?
Will you stay with the show until it concludes?
Hit the comments!