I haven't been as excited for anything as I am for the third and final season of The Leftovers.
This trailer is everything.
With all the characters we have grown to love seemingly waiting for another Sudden Departure on October 14th, they appear to be splitting at the seams.
All brilliantly set to Abba (seriously, what a song choice), there is crying, laughter, assaults and so much mayhem that it's almost surreal in nature.
Heck, this is The Leftovers. It WILL BE surreal.
And with Kevin's dad back in the picture, it's just one more person to help Kevin come around to the fact he may be their own personal Jesus.
He may be the key to their saving the world.
Matt doesn't like even thinking like that, but admits the beard really suits Kevin. Come on! That line is a beauty.
Watching these characters start to crack is glorious in under two minutes, so the full, if shortened, The Leftovers Season 3 is going to be magical.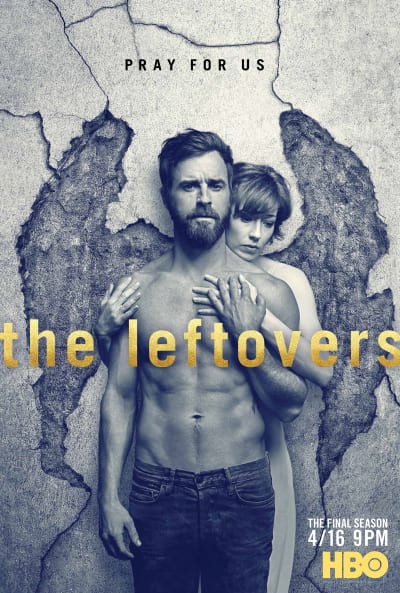 And the final two shots of the trailer? So much promise.
Nora is practically knocked off her feet and Kevin? Well Kevin is going to have to go where no man has ever gone. Again.
The Leftovers Season 3 begins on Sunday April 16 at 9/8c on HBO. 
If there is anyplace else you were planning on being at that time, let me remind you to watch this trailer again. 
And if you haven't seen Seasons 1 (meh) and 2 (OUTSTANDING) get to HBO Go or HBO Now and skim through Season 1 (not going to force the whole season on anyone), intently watch Season 2 and wring your hands before Season 3 begins.
Yes, it's that good.
Why on earth would I lie?