Nothing good can come from a hospital being under quarantine. 
On The Resident Season 2 Episode 12, the flu season hits Chastain Memorial hard.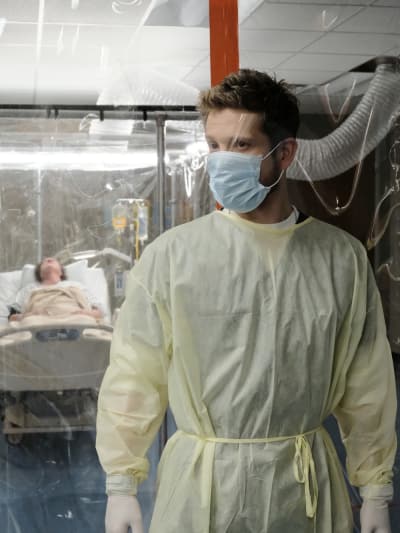 Unfortunately, it's not just the flu, but rather some infectious disease that leads to multiple patients being quarantined until they figure out what's going on with them and how to stop it. 
Yeah, um, anyone else trying to remember if they've had their flu-shot? 
Related: The Resident Season 2 Episode 11 Review: Operator Error
Although, it may not do any good in this situation. At least that's the case for Nic who will be exposed and put at risk. 
Conrad won't take that well, especially when he's working like hell to get to the bottom of things and tend to his other patients battling this creepy strain of the flu.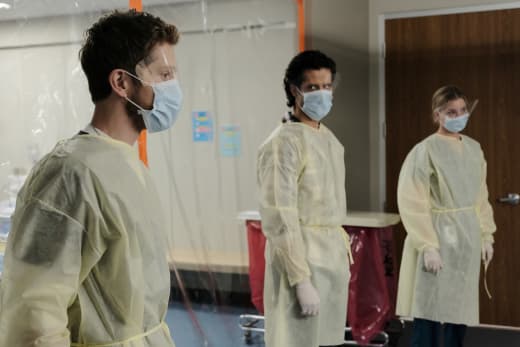 One of the infected patients is the guard Nic befriended while in prison. Nic will work tirelessly to save her, but it may get awkward for her when she's working alongside Conrad and Alec. 
Nic and Alec have been flirty, and Alec asked her out before he realized that she was dating Conrad.
It probably won't change the flirtation and attraction between them, however. 
To make matters worse, Conrad will express that he's ready to take a big step with Nic. 
Sounds amazing, right? 
Well, it turns out that Nic may not be ready to make any big moves with Conrad just yet. That doesn't sound too good.
-Related: Get True Crime Files by ID via Prime Video Channels for Over 1,000 Real-life Mystery & Suspense Shows! -
It's not surprising since she has been pulling away from him and emotionally distant in a lot of ways.
CoNic 'shippers are on a hell of a ride this season.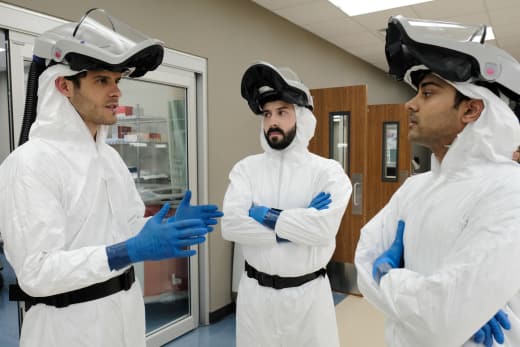 Elsewhere, the Raptor still refuses to partake in surgeries, and he reels from the loss of Bradley and his role in it.
Mina will test QuoVadis devices with the hope that she can find something that may get AJ out of his funk. 
Check out the promo below, and hit the comments with your thoughts. 
You can watch The Resident online here via TV Fanatic!