The Vampire Diaries Season 8 Extended Teaser
Paul Dailly at . Updated at .
Is there hope that Damon and Enzo will be able to return to their former lives?
That's one of the more pressing questions as we head into The Vampire Diaries Season 8 Episode 1. 
Yes, it's hard to imagine we've been watching the show for almost 8 years, but all good things must come to an end.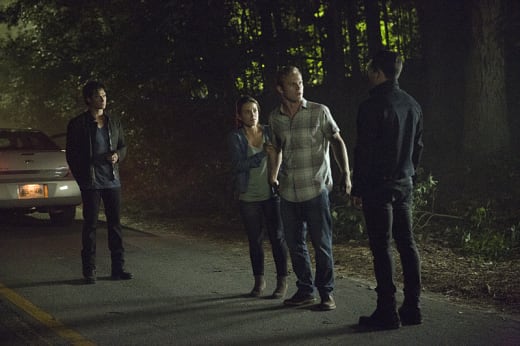 There were a lot of missteps along the way but The Vampire Diaries has been a great show for the most part.
That said, there are a lot of dangling plot threads that will need to be addressed before we get our last drop of the former hit. 
In the extended look at the first episode back, the team were very much trying to find a way to get Damon and Enzo back. 
Unfortunately, it seems like they may be too far gone and hope is diminishing by the day. 
In one scene, Damon throws Enzo into what can only described as a pool of deceit. 
The evil version of Damon has been done to death on the show, but might we get to see some new layers to the character this time round?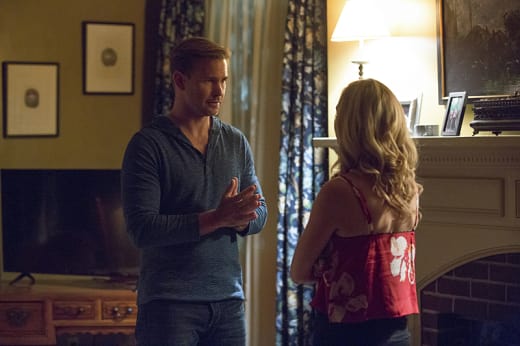 He is reading Fifty Shades of Grey in one scene. You can only imagine the zingers he'll be throwing about the book. 
Elsewhere, Caroline is going full steam ahead to get answers from the chick who was in the hospital with Bonnie. 
She's in for a tough time if she thinks that it's going to be an easy ride to the finish line. 
This new villain just seems so fresh and dangerous that we're actually really intrigued to witness how the end plays out for our characters. 
Hopefully it doesn't result in too much death along the way. 
The scene with Stefan and Damon meeting up seems a little too much.
It makes me think that the new villain is impersonating Stefan.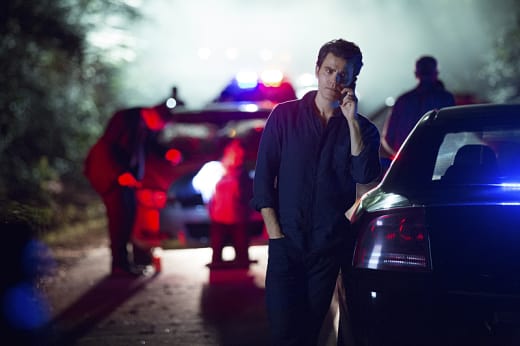 It's a little too easy for Stefan to find his brother in the first episode back. 
It seems ripe to be a slow burning storyline that won't be brushed under the rug in the space of a few episodes. 
That will make the emotional impact of it all so much better.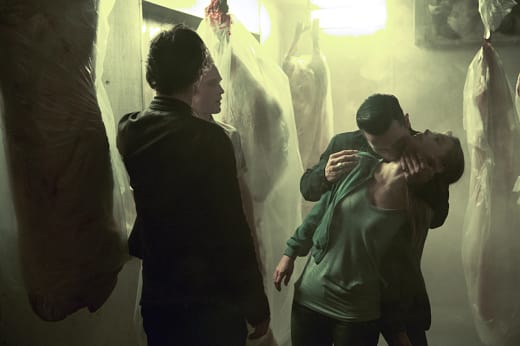 Have a look at the full teaser for yourself. 
Remember you can watch The Vampire Diaries online right here on TV Fanatic. Get caught up now!
What do you think of the latest preview?
Are you excited for the new season?
Note: The Vampire Diaries Season 8 kicks off October 21 on The CW.