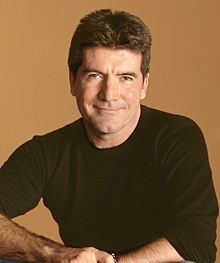 Simon Cowell
unleashed yet another TV talent contest on viewers last night as his much-anticipated
America's Got Talent
debuted on NBC
.
The American Idol judge is producing the show with the same company that puts on his FOX singfest. He's the behind-the-scenes presence this time around, though, as Regis Philbin hosts and a panel of stars (probably lower-level stars these days than Simon himself) serves as judges.
Cowell's contract with American Idol prohibits him from appearing on competing shows, but America's Got Talent follows the same formula as the wildly-successful Idol, with audition rounds conducted in four cities followed by public voting and eliminations beginning next month for a million-dollar prize.
NBC apparently has so much faith in Cowell and company that it's already booked Talen" for the winter, the same route that Idol took.
It will be featured in NBC's Sunday lineup after football season, meaning Cowell will have his fingers in the TV pie 4-5 nights a week when Idol comes back to Fox for a sixth season in January.
What kind of talent is Simon looking for on this NBC series? Singers, dancers, comedic performers, unique novelty acts... pretty much anything.
The Washington Post reported that in a phone conference interview, Cowell promised viewers would see a guy balance a 300-pound oven on his face... while frying eggs on it. Let's see Taylor Hicks do that!
Gimmicky as it sounds, the formula -- like Idol -- calls for the judges to ridicule people willing to embarrass themselves in the early rounds, before the serious contenders steal the show late in the season.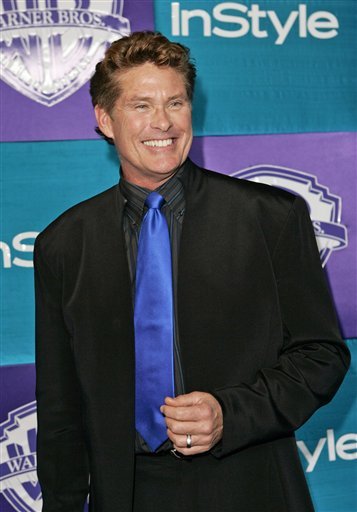 The judges are singer/actor Brandy,

David Hasselhoff

(really, right), and Piers Morgan, a former newspaper editor and British TV host. A Cowell stand-in?

There's certainly nothing new about talent shows, which can be traced to medieval street fairs, Star Search, and many other variations. But Simon and production company Fremantle Media, along with his ex-partner and Idol creator, Simon Fuller, have put a new spin on the old idea.

With stagy techniques, a PR blitz, a witty host, and judges that are as much a part of the show as the acts, it won't be surprising if the show takes off.

Matt Richenthal is the Editor in Chief of TV Fanatic. Follow him on Twitter and on Google+.

Tags: American Idol