Allow AIW to officially put smaller venues throughout the eastern U.S. on notice. You may find your phone and online ticket systems crashed by eager Claymates.
We're talking, of course, about our man Clay Aiken and his scheduled holiday appearances with local symphony orchestras. Below are the dates. Look up the contact info for these venues and inquire about tickets -- more info can be found at Clay's official fan club site.
Also, be sure to pick up Clay's new album tomorrow (as if we had to remind Clay Nation)!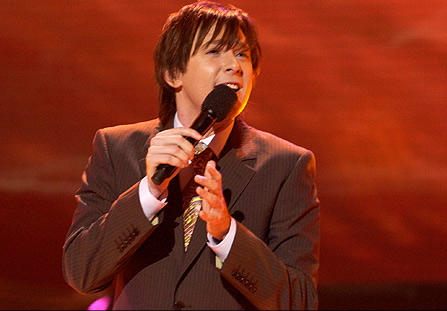 12/02/06
Star Plaza Theatre
Merrillville, IN
12/04/06
Turning Stone Casino
Verona, NY
12/05/06
Bergen PAC Center
Engelwood, NJ
12/06/06
Lyric Opera House
Baltimore, MD
12/07/06
Scope Arena
Norfolk, VA
12/09/06
Community Arts Center
Williamsport, PA
12/10/06
FM Kirby Center
Wilkes Barre, PA
12/11/06
State Theatre
Easton, PA
12/14/06
Tilles Center for the Arts
Greenvale, NY
12/15/06
Eisenhower Hall
West Point, NY
12/16/06
Count Basie Theatre
Red Bank, NJ
12/18/06
Orchestra Hall at the Max Fish
Detroit, MI
12/19/06
Devos Hall
Grand Rapids, MI
12/21/06
Moran Theatre
Jacksonville, FL
12/22/06
Blumenthal Performing Arts Center
Charlotte, NC
12/23/06
War Memorial Auditorium
Greensboro, NC