We've received word that the new band, Daughtry, is officially formed and performed five songs in Los Angeles over the weekend.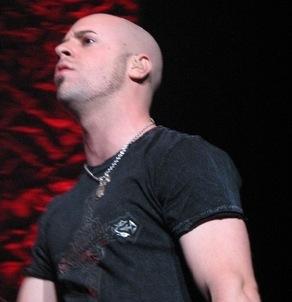 The band, which of course takes its name from frontman and
American Idol
finalist
Chris Daughtry
, was hand-picked for him by his record label.
None of his original band members made it to the new band, although they were rumored to have auditioned. However, three of the four chosen musicians reportedly hail from Chris' native North Carolina. Very interesting.
Below are his new band members, according to MrDaughtry.com, a popular Chris fan site. The new lineup for the sure-to-be kick-ass rock ensemble:
Jeremy, 21, guitar (single), North Carolina
Josh, 36, lead guitar (married), Carlsbad, CA
JP, 20s, bass (married), North Carolina
Joey, 20s, drummer (single), North Carolina