USA TODAY recently ran statistics regarding year-end radio airplay.
It covered the calendar year of 2006, and includes data from several radio formats. Therefore, the results may differ from some of the equivalent Billboard charts. But here are where many American Idol favorites and their songs ranked:
18. Kelly Clarkson/Because of You: It was on the weekly top 100 for most of the year (46 weeks) and accumulated a lot of total audience (number of plays times number of listeners at the time of those plays, more or less). Its weekly peak was number-three.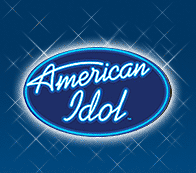 41. Kelly Clarkson/Walk Away: On the chart for 37 weeks, peaked at 16.
83. Carrie Underwood/Jesus, Take the Wheel: On for 25 weeks, peaked at 15
96. Carrie Underwood/Before He Cheats: On the chart for 18 weeks with a peak of 18.

113. Carrie Underwood/Don't Forget to Remember Me: 20 weeks, peaked at 29.

191. Kelly Clarkson/Behind These Hazel Eyes: 14 weeks (it was a bigger hit in 2005, when it peaked at number-four)

291. Ruben Studdard/Change Me: On the chart for six weeks, with a high point of 76.

308. Bo Bice/The Real Thing: On for five weeks, peaking at 79.

330. Kelly Clarkson/Since U Been Gone: Even though it first came on the chart in 2004, and peaked in 2005 at No. 4, it still racked up four more weeks in the top 100 this year. Amazing.

351. Daughtry/It's Not Over: Its two December weeks on the chart were enough to land it here. Peak so far is No. 61 (this week); it'll be a lot bigger next year.

362. Kelly Clarkson/Breakway: Another holdover from 2004, with two stray weeks on the top 100 this year (in January). Its all-time peak was number-seven.

370. Josh Gracin/Favorite State of Mind: Josh snuck onto the chart in July for a couple of weeks, peaking at number-96.

Matt Richenthal is the Editor in Chief of TV Fanatic. Follow him on Twitter and on Google+.

Tags: American Idol