Move over Taylor Hicks, there's a new kid in town — and he has ties to Smyrna.
Phil Stacey, the son of Gary and Adrell Stacey of Smyrna, recently earned one of the coveted top 24 positions on season six of American Idol.
He'll take the stage against 11 other finalists tonight in an effort to win viewers' support en route to possible musical stardom. The show has already launched the careers of Hicks, who was last year's winner, Fantasia, Ruben Studdard and Clay Aiken, among others.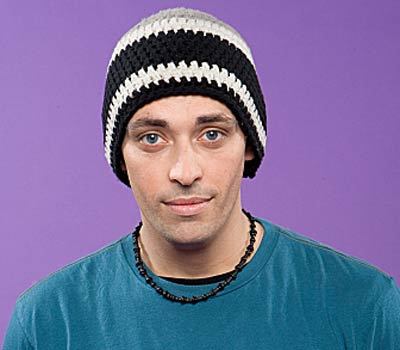 "We've been excited about this all along," said Gary Stacey, who is pastor of Hendersonville Church of God. "One hundred and some thousand kids tried out and he ended up in the top 24. This has been an absolutely amazing journey."

Getting to this point hasn't been easy for the one-time Smyrna resident.

A sailor in the Navy, and he and his family are stationed in Jacksonville, Fla. Four months ago when Phil decided to try out for Idol he left his pregnant wife to make the trip. Because his wife, Kendra, wasn't due to deliver the couple's second daughter for three more weeks, Phil thought he had plenty of time to fly to Memphis, try out for the show, then make it home.

He was wrong.

After his plane landed in Memphis, his wife went into labor. Four hours later, he had a new daughter.

Phil's mother, Adrell, a nurse at StoneCrest Medical Center in Smyrna, takes issue with the way her son has been portrayed throughout this situation, and wants to set the record straight.

"I want people to know he didn't leave Kendra in labor," she explained. "The way they showed it on television made it look like that's exactly what he did. I actually flew to Florida to stay with Kendra while Phil was trying out.

"We spent that day shopping and having lunch on the beach. I told her that since I'm a nurse, tell me if she goes into labor. At about midnight she walked in and said she had been in labor for an hour. The baby came four hours later, and I got to cut the umbilical cord.

Click here to read the rest of this Daily News Journal article.

Matt Richenthal is the Editor in Chief of TV Fanatic. Follow him on Twitter and on Google+.

Tags: American Idol