Korina Lopez posted a review of a Daughtry concert in Washington on the USA Today American Idol blog. Here it is...
Chris Daughtry don't need no stinkin' Idol title.
His self-titled debut album, which sold 1 million copies in just five weeks, has far eclipsed the sales of last season's winner, Taylor Hicks. And on Thursday night he was greeted by a sold-out crowd of fans from all over the spectrum, from kids with their parents to tweens to baby boomers.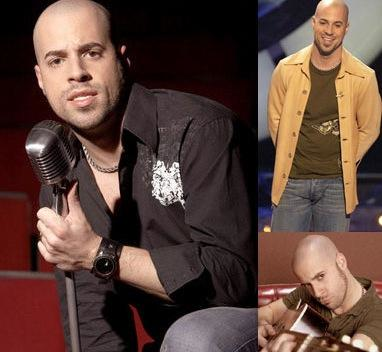 His performance was solid and energetic. He sang candidly about past heartaches, dedicating tunes such as Used To to everyone "who's had their heart broken."

He finessed his rocker roar with enough pop melody to please both his rock-leaning fans as well as his pop-loving peeps with Over You and What I Want. Saving his best for last, he rounded out the evening with his hits Home and It's Not Over, and the cheers shook the roof.

If there were a guide called How to Be a Rocker, Daughtry's performance was flawless. He's got a great voice; he's good-looking in a Vin Diesel, muscle-bound sort of way, and his band played their instruments with aplomb.

So what was missing? While his performance was solid, it was also formulaic. He believably acted the part of rock god, wearing eyeliner, swaggering around the stage, reaching toward his fans' outstretched hands just far enough to brush their fingertips before he pulled back.

A couple of times per song, Daughtry hopped on what fellow concertgoer Alex Nicholson of Washington D.C., amusingly called "the awesome box" (a black box that he'd stand on throughout the show, like a mini-stage) as if to punctuate the highlights of each song. Sounds a little cheesy, right?

He also demonstrated a kind of arrogance that was off-putting, the sort of swaggering that works for the likes of Steve Tyler or Mick Jagger, and not (yet) for Chris Daughtry. He's a long way from their rank.

What makes Daughtry so popular is his accessibility. His fans feel connected to him, having watched him rise from the ranks of everyman to rock star.

Let's hope he remembers that as his success grows. And judging from the tattoo of DAUGHTRY across his back, he's well on his way to becoming blinded by fame and forgetting the people who made him what he is today - his fans.

Matt Richenthal is the Editor in Chief of TV Fanatic. Follow him on Twitter and on Google+.

Tags: American Idol