The Houston Chronicle says none of the remaining four contestants on American Idol will find the sort of success Carrie Underwood and Chris Daughtry have found.
Nevertheless, the newspaper has outlined a short profile on the singers performing tonight:
Melinda Doolittle
In her favor: A gigantic but very skilled voice. She shows more control and restraint than singers (we won't name names) currently making millions.
Not in her favor: There's still a little of the modest, "who me?" thing, which has been annoying for weeks.
What makes her (not) interesting: She's a backup singer!
Our odds: Even. Jordin or Blake Lewis could pull an upset, but Melinda has been the one to beat since the show's first round. Maybe earlier.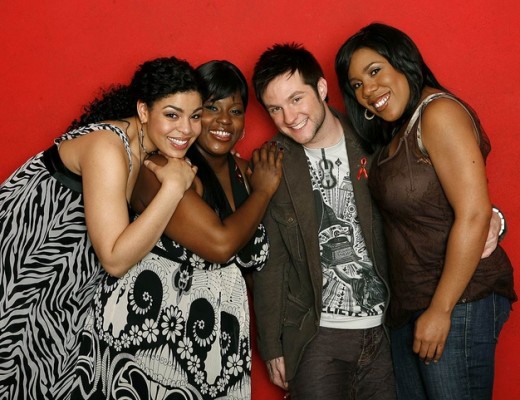 Jordin Sparks
In her favor: Good voice, sometimes. It should be said that looks can matter, and she's the prettiest of the final four.
Not in her favor: Melinda, who has more control over her voice.
What makes her (not) interesting: She's 17!
Our odds: 3-2. It all depends on her songs. She's not as crafty as Blake, not as consistent as Melinda and not as capable of rafter rattling as LaKisha Jones. But when she's on, which is often, she's good enough to win.

Blake Lewis
In his favor: As the judges have told us time and again, he's different. (So was Scott Savol.)
Not in his favor: his Elmo-esque "ballad face." His overused dance spin. He likes (and covers) middling bands.
What makes him (not) interesting: He beatboxes!
Our odds: 2-1. He has an arsenal of smoke and mirrors to distract people from a mediocre voice. He's easily the worst singer of the four, but it might not matter.

LaKisha Jones
In her favor: When she gets into her gospel-tinged upper register, she can belt it out.
Not in her favor: Melinda and Jordin, both of whom have been consistently better.
What makes her interesting: She has a kid!
Our odds: 10-1. This could be 100-1 too. Barring death or laryngitis striking one of the other three, she'll go home this week.

Matt Richenthal is the Editor in Chief of TV Fanatic. Follow him on Twitter and on Google+.

Tags: American Idol