With six contestants remaining on Survivor, host Jeff Probst recently helped TV Guide narrow down the list of favorites to win this season.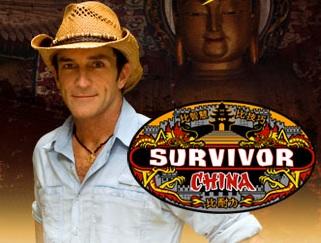 On Todd
: "Todd has been exciting to watch because he gets such joy out of playing the game. He's loving this manipulative adventure he's on, and he's good at it. But it's always fun to be the person in charge of giving the blind side to somebody until you get to the final tribal council and they're sitting on the jury. Todd's gotta let other people get credit for making moves if he wants a chance to convince people he's worthy [of winning]."
Odds: 5 out of 6
On Peih-Gee: "I didn't really like her in the beginning. She was kind of toxic. But the more she stayed, the more I started to see she's a pretty good player. She's [become] a true underdog. She's got a lot of former tribe members on the jury, and that could work to her advantage."
Odds: 3 out of 6
On Erik: "Erik has no chance of winning this game. I don't care who you put him up against in the final three. Very nice guy, talented musician, gonna be a great husband, probably a great dad. But lousy Survivor player. You have to be willing to reach a little deeper inside yourself and find the fun part that enjoys the game."
On Courtney: "It's been a long time since I've been surprised to see somebody still in the game. But I actually think she could have chance at winning, depending on who she's up against and what argument she makes. If she could take all of her negative traits and turn them into [obstacles] that she overcame, she has a shot."
Odds: 4 out of 6
On Denise: "She is the dark-horse favorite. Out of anybody in this game right now, I would want to get rid of Denise as soon as possible because she's so likable and she's really done nothing wrong. She's been a true friend to everybody. It's hard not to root for her. And I like her even more for the story she told about why she has her mullet."
Odds: 2 out of 6
On Amanda: "Amanda's been in Todd's shadow, but she knows this game as well as he does. She just pulled out a big sword and lopped somebody's head off with it. If she's willing to do that again, she could have a check for a million bucks. If she goes back to being timid, it'll be tougher for her to win."
Odds: 6 out of 6