Recently on Grey's Anatomy, Patrick Dempsey's Derek locked lips with Nurse Rose (Lauren Stamile). While this means more trouble for Derek and Meredith (Ellen Pompeo) - who one of our readers points out has been together with him in only 18 of 71 episodes - Dempsey is actually happy about the development.
The hit medical series' leading man said in a recent interview that he is feeling more "encouraged" that someone new has come into to his character's life.
"It will certainly make the story lines more interesting and compelling," Dempsey told the New York Post. "Last season was boring to do. Enough is enough already. It's time for the writers to go back and take a look at things and find some new paths for some of these characters. It was too repetitive for me."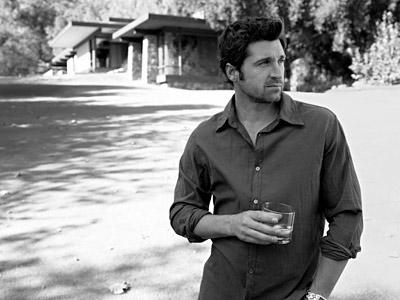 That said, Patrick Dempsey admits that he is not necessarily very hopeful about what will happen between the on-again, off-again Derek and Meredith in the near future.

"You would think that [Derek and Meredith] would work through their difficulties and move forward. Meredith needs to get healthy. That's an interesting thing to explore with her character. Does he stand by her while she goes through that? Or do they work through their problems alone," Patrick Dempsey posed.

"[Grey's Anatomy creator / executive producer] Shonda Rhimes is very clear on what she wants to do but not clear on what the actors are going to do."

As of right now, production on Grey's Anatomy remains shut down as the WGA strike continues. Although Dempsey and the rest of the show's cast and crew are out or work, he is still riding high career-wise, with the success of his film Enchanted.

"I always knew that if it worked, it would be huge," Dempsey said. "But you take a risk with these things. It's been interesting because everyone likes this movie - men, kids, moms. The movie touches the child in everyone, while dispelling the whole idea that if you find that one right person you are going to live happily ever after."

People's 2007 Star of the Year will also appear in the upcoming romantic comedy Made of Honor, due to hit theaters in May 2008. Although his movie career seems to be taking off once more, Dempsey isn't about to leave Grey's Anatomy just yet.

"The opportunities that the cast is getting are certainly because of the show's huge success," he said. "As long as [Grey's Anatomy] continues, we will stay with it."

Steve Marsi is the Managing Editor of TV Fanatic. Follow him on Google+ or email him here.

Tags: Grey's Anatomy