An American Idol insider has leaked a spoiler regarding one of this season's star performers: British singer Leona Lewis, winner of England's Idol equivalent, The X Factor.
"We always like to invite established guests onto the show to give the contestants an idea of the level they need to reach. Leona, with her incredible voice, fits the bill perfectly," said the source.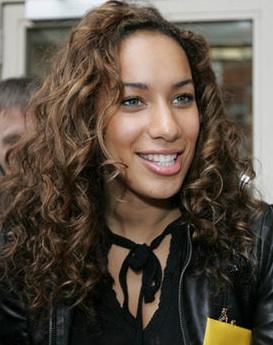 The London lass, 22, whose album "Spirit" became the fastest selling UK debut ever, is dead set on establishing herself in the States in 2008.
"It's really exciting but I'm just taking one step at a time," she recently said. "It's a fresh start for me over there because they won't know me from X Factor... It's a new challenge but one that I'm excited about."