There has been some buzz on various American Idol message boards and blogs about the possibility of an American Idol 7 "wild card" show.
Such rumors have persisted every year, but this year the buzz might be a little stronger than usual, reports Reality TV Magazine.
The reason? The American Idol official site recently had a poll asking visitors to vote on who should be brought back as a wild card.
Also, David Hernandez, the controversial stripper who was the first of the dozen American Idol 7 finalists eliminated, made an interesting comment:
"I'm off the show, and I'm not going back on obviously, unless they were to pull me as a wild card, which would be amazing," David Hernandez said.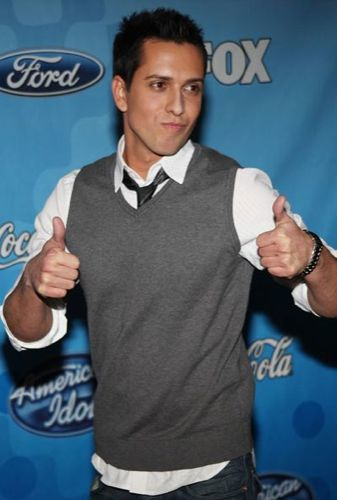 Was this David Hernandez comment a subtle hint that a wild card show is in the works this spring, or was it just wishful American Idol thinking on his part?

With the American Idol finale already set for Tuesday, May 20 and Wednesday, May 21, it seems as if there wouldn't be time to do a "wild card" show if one finalist is going to be eliminated every week, as is the show's custom.

However, American Idol could always do a double elimination week, which would allow them to throw in a wild card and shake things up.

Continue reading in Reality TV Magazine ...

Matt Richenthal is the Editor in Chief of TV Fanatic. Follow him on Twitter and on Google+.

Tags: American Idol