One wonders if Tracy Jordan was somehow behind this: NBC confirms that a Wednesday car crash on the set of 30 Rock sent a few actors to the hospital.
"An automobile accident occurred Wednesday night while filming a scene in Long Island City," NBC said in a statement. "Some actors were grazed by one of the cars involved. They were examined at a local hospital and released."
According to the New York Post, the accident "nearly killed a 9-year-old boy," but, E! Online reports that "It was scary, accidents always are, but it honestly wasn't that big a deal. The actors involved were just a little shaken and had a few minor scrapes and bruises."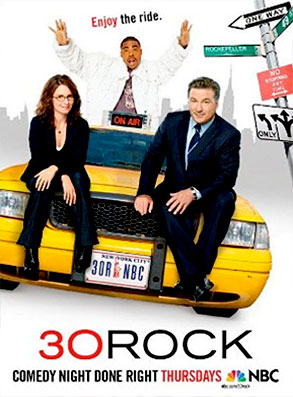 A taxi veered up onto the sidewalk, causing the actors, including Tina Fey and a 9-year-old actor, to dart out of the way. The taxi hit another car which was not an NBC vehicle. Everyone involved is fine, but the shoot was canceled for the night.

The show is off this week, but returns December 4. In the meantime, follow the link to check out the web's biggest, funniest collection of 30 Rock quotes!

Steve Marsi is the Managing Editor of TV Fanatic. Follow him on Google+ or email him here.

Tags: 30 Rock