Welcome to this version of the 90210 Round Table!

Every week, our writers analyze a slew of questions and enjoy a lively debate regarding developments from the most recent installment. Let's take a closer look now at "The Party's Over."

Topics for this edition include Ethan/Silver, Annie's explosion, Adrianna's decision and more...

Should Ethan and Silver date?
BrendaLova: No way! Silver and Dixon are perfect for each other!

The Real McKay: Yes, his advice may have helped her make up with Dixon, but it's clear Ethan understands Silver in a way that her current boyfriend does not.

Wild4Wilds: It wouldn't be a very long relationship if he did, considering Dustin Milligan's time on the show is almost up.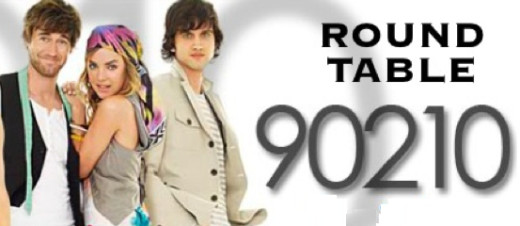 As Liam predicts, will Annie explode?
The Real McKay: No. Harry and Debbie run too tight of a ship to allow for such a thing.

Wild4Wilds: Yes. Harry and Debbie run too tight of a ship. Annie needs to let loose!

BrendaLova: Maybe. But it's more likely that Liam will explode all over her... if you know what I mean!

Did Adrianna make the right decision?
Wild4Wilds: Of course. No way she is ready to raise a kid.

BrendaLova: Yes. I've said it forever: Brenda is getting this baby!

The Real McKay: Probably. But it would have been a fun twist to actually watch her and Navid raise a child on the show.

Who will Jen hurt more: Naomi or Ryan?
BrendaLova: Ryan. He's far more sensitive than Naomi.

The Real McKay: Naomi. They're sisters and she's deceiving her. You don't turn on family, Jen.

Wild4Wilds: Kelly. Just when Taylor opens up to a guy (literally), look what happens.

Matt Richenthal is the Editor in Chief of TV Fanatic. Follow him on Twitter and on Google+.

Tags: 90210, Round Tables