90210 spoiler alert: Read no further if you haven't watched last night's season finale yet!
Based on how the first season of this CW hit ended - Silver got to first base with Ethan?!? Annie may have killed someone?!? - the show has a lot of questions to answer in the fall.
While star Jessica Stroup hasn't seen any future scripts, she does have a lot to say about what may be in store next year in Beverly Hills. She shared some of it with E! News...
On future of Silver/Dixon: I know that next year is going to start with a whole fresh start. The whole season is going to be different. Some storylines might just evolve and disappear, or just reappear. Ethan and Dixon, although they only met this past year and this is a brand-new friendship for them, they still became really good friends.
It was never Ethan's intention to ruin that relationship. It just happened. He couldn't deny what his feelings are for her after letting them flourish while watching her at the prom. I'm curious to see where Ethan goes and what path they choose to take for him.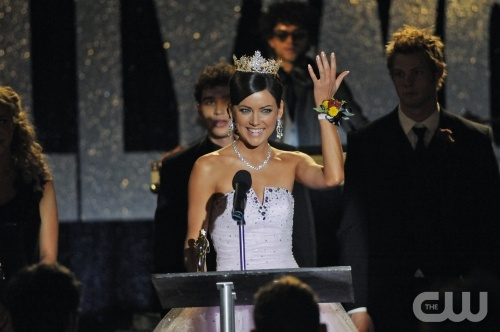 On the consequences of Annie's hit-and-run: Of course it's going to change Annie inevitably. She's going to be a totally different character. As awful as it is with drunk driving, and playing that character was hard for Shenae, but I think she plays that really well. She has a whole other depth to her, a whole other side. I think next year is going to be amazing for her because she's going to go through a lot of changes with this character and down some really, really dark roads.
I hope, at least, that it affects every one of us. I know that it's going to affect all the characters, but I hope it brings us back together at some point as a whole group. I really want that whole bonding. Besides Ethan who's going to be leaving obviously, I love playing that group bond. At some point next season, you're really going to start to see it all coming together, with us becoming stronger as a whole.

Who do you think Annie hit with her car? A stranger, or someone viewers know well?

Matt Richenthal is the Editor in Chief of TV Fanatic. Follow him on Twitter and on Google+.

Tags: 90210, Spoilers