As most fans know, and as numerous Desperate Housewives spoilers have revealed, Drea de Matteo is joining the sixth season of this ABC hit.
But what will be the deal with her character, Angie Bolen? We know she'll move in to Wisteria Lane with her husband and son.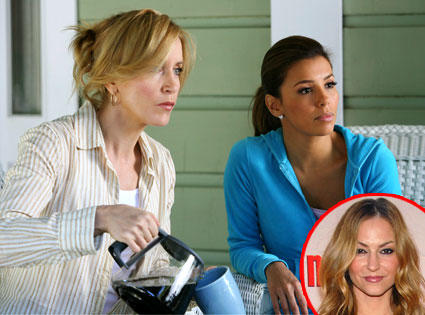 Series creator Marc Cherry has revealed a bit more about de Matteo's role in an interview with Entertainment Weekly. He she'll be the focus of a new mystery is ...
"A very loving but tough Italian woman who comes [to Wisteria Lane] with her husband and her kid. They're running from something. We understand through her actions in the first couple of episodes that she's a smart woman who will do what she has to to protect her family."