Based on viewer and critic reaction, most people are satisfied so far with Vampire Diaries.
But the opinion of one woman might mean more to producer Kevin Williamson than anyone else: author L.J. Smith.
Fortunately, the person responsible for the book series on which the show is based told MTV that she's thrilled with what she's seen so far.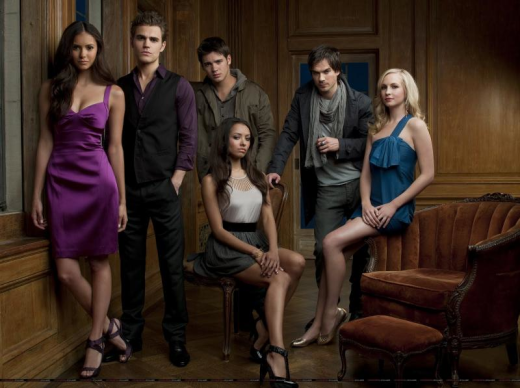 "I think they have done an incredible job of interpreting it, especially presenting it for a teen audience," she said. "I love the music. I love the cinematography, I think the cast is fabulous. I especially like Damon. Ian Somerhalder does very well. But I really, really like the Elena that they picked, Nina Dobrev. Even though she's brunette, and not blond, which took some getting used to for me because in the book she's blond, she's a great actress. And I love the Stefan that they've picked."

As the individual behind the storylines, it makes sense that Smith is privy to a few Vampire Diaries spoilers. Without giving anything away, she hinted that there is plenty of Elena/Damon interaction to come:

"It looks like they're starting off with a very strong Elena, one that's going to stand up to Damon, which I love. The scenes between them are going to be terrific."

Matt Richenthal is the Editor in Chief of TV Fanatic. Follow him on Twitter and on Google+.

Tags: The Vampire Diaries, Interviews