Nina Dobrev is Canadian.
This fact doesn't seem too important, except that The Vampire Diaries star thinks it may have helped her land the role of Elena Gilbert in the new CW series. She told Canada.com:
"The Vampire Diaries was my first audition for a pilot. I came to L.A. for the first time in January. I read the script, and I loved it. Loved it. Thought it was really cool... the fact that I'm Canadian, maybe that had something to do with it."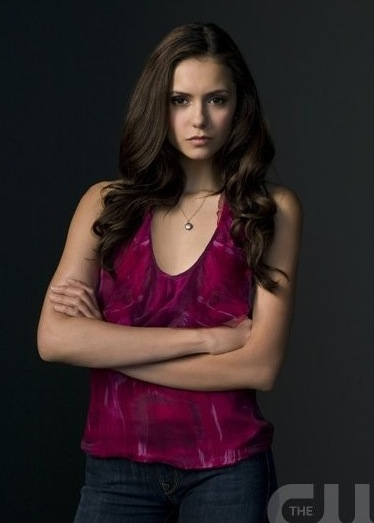 As for her character, Dobrev says in the interview that Elena is "trying to cope" because (spoiler alert!) her parents recently died in a car accident.

"Elena has a lot of myself in her, and I feel I'm a lot like my character. But she has to be innocent. She's a very different character in the books. We really wanted somebody who had a vulnerability and had a reliability and looks for the good in everyone. Things aren't good for her right now - she's in a tough place; she lost her parents; her brother is on a downward spiral - but she's still trying to find the good in everyone and fix things and be optimistic."

It doesn't help that a pair of attractive vampires comes in to her life. Who will she ever choose?!?

"Stefan (Paul Wesley) is the man who tries to reach out to her soul. He cares about her, and he takes care of her. Whereas Damon (Ian Somerhalder) has that bad-boy quality, and every girl likes a bad boy at the end of the day. So it's a toss-up."

The Vampire Diaries premieres on The CW on September 10.

Matt Richenthal is the Editor in Chief of TV Fanatic. Follow him on Twitter and on Google+.

Tags: The Vampire Diaries