What did you think of the most recent episode of 90210?
While fans discuss this on our forum, the TV Fanatic staff has gathered to pick apart "Unmasked." With new couples forming, and one no longer able to break up anymore, there's a lot to discuss.
Let's get right to it...
What will happen with Sasha's pregnancy?
BrendaLova: It will be cool if the show actually had her undergo an abortion. It's a safe, legal procedure. I've never understood why no series touches the subject matter, even though they'll tackle plenty of other controversial topics.
The Real McKay: Dixon is a great guy. He'll man up and do whatever is asked of him.
Wild4Wilds: She'll probably move away and raise the child on her own. I'm sick of pregnancy storylines because there are only so many ways in which they can end.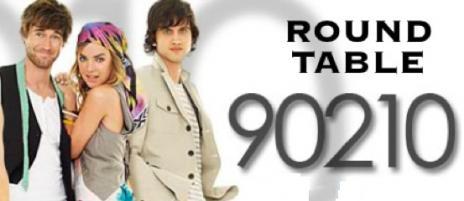 Annie and Jasper are filming a movie. Really?!?
BrendaLova: Haha, I had the same reaction. I love the entire storyline of Annie turning to a dark side. But it seems quite far-fetched that she'd believe Jasper wanted her to steal a car for a scene in a movie he's filming with his hand-held camera.

The Real McKay: Don't knock it too much. You gotta believe this is all a set-up for Jasper to eventually screw Annie over for killing his uncle, and it will be cool when that happens.

Wild4Wilds: Hey, as long as Jasper includes a dinner scene in his movie - in order to make sure Shenae Grimes has a full meal - I'm all for it.

Teddy and Silver: Future couple alert?
BrendaLova: I really hope so. It was so nice to see a soft side to Teddy for once. I was seriously confused about what Adrianna ever saw in him.

The Real McKay: Definitely not a future doubles team, that's for sure. Silver's serve leaves a lot to be desired.

Wild4Wilds: I think they'll tease it, but the show won't go there. Silver has a lot to focus on with her mother and Teddy only recently screwed over Adrianna... and Navid!

Did Ivy make a good first impression?
BrendaLova: Not at all. The tension felt way too forced. Within seconds of them meeting, Liam went totally sexist and angry on Ivy. The show should have taken more time to slowly build a rivalry and THEN a romance.

The Real McKay: I wanna say yes... but no. I like the concept of a surfer chick and I like Liam getting a new love interest. But so soon? It never made any sense to me why he erased the tape of Jen's confession. He could have gotten Naomi back!

Wild4Wilds: It wasn't poisonous, but a lot was missing. I can't believe the show dedicated more time to her than Adrianna and Navid combined!

Matt Richenthal is the Editor in Chief of TV Fanatic. Follow him on Twitter and on Google+.

Tags: 90210, Round Tables