Dexter already has a crying baby, a new serial killer in town and a certain Dark Passenger with which to deal.
Does the guy really have time for marriage counseling?
He may need to clear his schedule, based on the news that Roma Maffia has landed a role on the Showtime drama. She told E! News:
"I just did a role that could be a recurring character on Dexter... I think it's a surprising turn."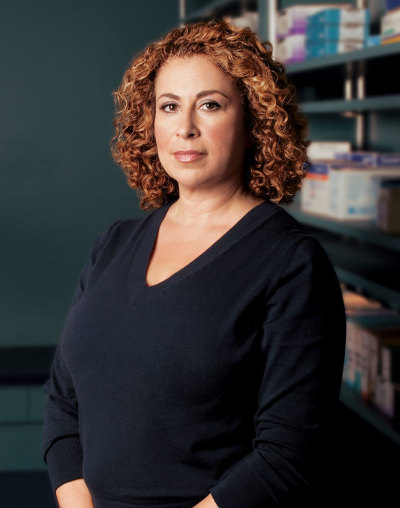 While no previous Dexter spoilers have confirmed it, Maffia's character may spell trouble for the main character's marriage to Rita.

Said a show rep: "Roma's role is a marriage counselor/couples therapist who's helping Dexter and Rita adjust to their new suburban family life."

That lifestyle, of course, isn't helped by the fact that Dexter will soon grow obsessed with John Lithgow's Trinity Killer. Or by the fact that Dexter possesses an insatiable need to butcher people.

Matt Richenthal is the Editor in Chief of TV Fanatic. Follow him on Twitter and on Google+.

Tags: Dexter, Casting News