The magic has run out on Eastwick.
The witch-based drama will complete its 13-episode order for ABC and then leave the air for good.
While this is upsetting news for fans of the series, it might be exactly what Ugly Betty needs. Here's how we make that connection:
ABC insiders have told E! News that the network is considering moving Ugly Betty to Wednesdays at 10 in January, as it's been struggling mightily on Fridays so far this season.
The assumption is that this show would complement new sitcoms Modern Family and Cougar Town well, ensuring that ABC is a quality destination for comedy on Wednesday evenings.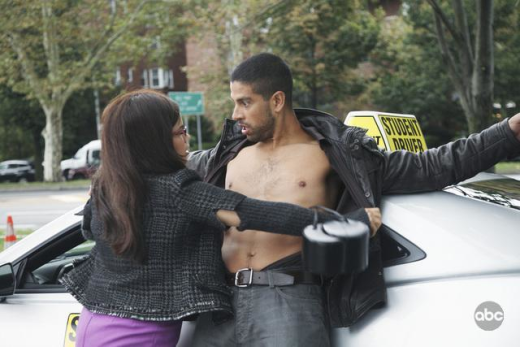 Of course, there's another possibility: Lost (finally!) returns in early 2010 and it occupied Wednesday nights on ABC last year.

"Honest to god, they haven't given us a date yet," said producer Damon Lindelof recently. "I don't even know what night it's going to be on. We've been on Wednesday at 9 for a while, but now ABC's comedies are actually working. And I actually like Modern Family and Cougar Town, so I'm not sure that they'll move them."

** Update: YES! The show has been confirmed for a move to Wednesdays.

Meanwhile, follow this article's jump for a preview of Friday night's Ugly Betty episode.

[video url="http://www.tvfanatic.com/videos/backseat-betty-promo/" title="Backseat Betty Promo"] [/video]

Matt Richenthal is the Editor in Chief of TV Fanatic. Follow him on Twitter and on Google+.

Tags: Ugly Betty