While Ugly Betty has aired to critical acclaim so far this season, the move to Friday nights hasn't helped the show's ratings.
Fortunately for fans, America Ferrara and company are moving to Wednesday nights in early 2010. The actress discussed that developments, and others, in a recent interview with TV Guide Magazine...
On the season so far: I'm really proud of the work we've been doing this season. And our audience has been responding in an overwhelmingly happy way about the creative place of the show, which is very fulfilling. We're making episodes that we're proud of. That's enough for me.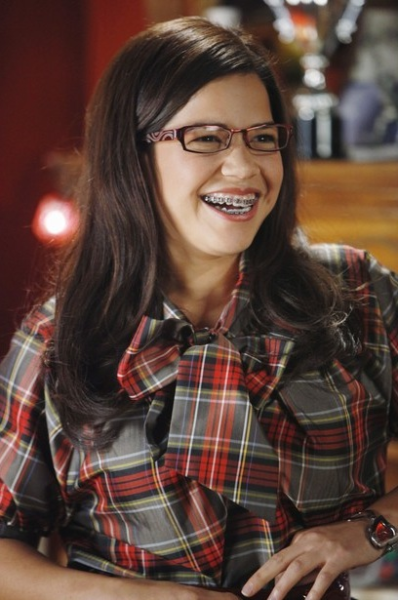 On changes to Betty: The plan was always whatever her physical and her inside journey is, that it would happen naturally and organically. It's been spoken about as a big makeover but really she pushed her bangs to the side and has a new pair of red glasses. It's not a makeover so much as tiny steps.

If you saw those episodes where those things happened it wasn't anyone sitting her down and saying ok, you're going to have a makeover. It was just natural to want to make a few changes. It wouldn't feel right for the character any other way. Betty's growing up and she's accepting that she's not always going to be the same person and that it's ok to grow and maybe shed some things that are masks a little bit.

The series won't return until January, but you can always catch up on the latest Ugly Betty music and quotes on TV Fanatic!

Matt Richenthal is the Editor in Chief of TV Fanatic. Follow him on Twitter and on Google+.

Tags: Ugly Betty, Interviews