When NBC first alerted Chuck writers and producers that it was bringing the show back, it ordered 13 new episodes for 2010.
The struggling network then upped that figure to 19, however, creating a brief dilemma. After all, storylines were already complete for the original order.
But not to worry star Zachary Levi told Sci-Fi Wire in a new interview. There's an easy, attractive solution:
"We were only going to do 13, so the writers wrote an arc for 1-13," he said. "They were basically done writing them, and then the network said, 'Hey, we'd like to do six more,' and they're like, 'Well, great. We can't rework the first arc, so we'll just make these six stand alone.' They'll be based on the 13 that we do in the first part of the season, but it will be its own little mini-arc."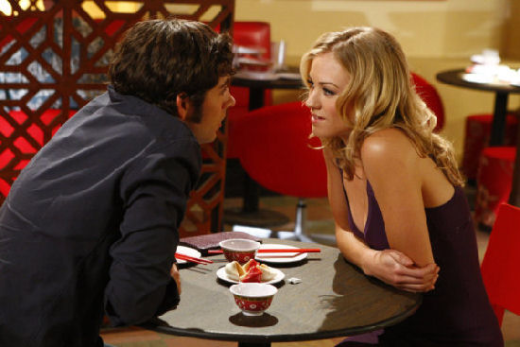 Levi added that he prefers it this way:

"To be perfectly honest, I like 13 episodes. I like how cable does it. Thirteen episodes allows you to really make it lean and mean. You focus on those 13 episodes, and you make them all great, as opposed to the traditional 22-episode network season, which, if we're all being honest, there tends to be a couple episodes that are like the packing peanuts. They're the filler."

Chuck returns on January 10 and will then settle in to its regular Monday night time slot, beginning with another new episode on January 11.

Matt Richenthal is the Editor in Chief of TV Fanatic. Follow him on Twitter and on Google+.

Tags: Chuck, Casting News, Interviews