Two hours of Private Practice aired last Thursday (check out our review and Round Table discussion of the double episode drama), and left us anxious to see what's up next.
TV Guide recently chatted with Taye Diggs, who spilled that Addison (Kate Walsh) and Sam are not over, and teased the possibility of more Grey's Anatomy crossovers.
Some excerpts of the magazine's interview with Diggs appear below:
Q: What's going on really with Sam and Naomi?
Taye Diggs: I think the writers have done a really great job of portraying an accurate view of a relationship. These guys have been together for a really long time. They don't know what their relationship is truly outside the one they've had forever. I don't think it would be crazy if they got back together. It's fun to explore Sam single, though.
Q: Who would you rather see Sam be together with: Naomi or Addison?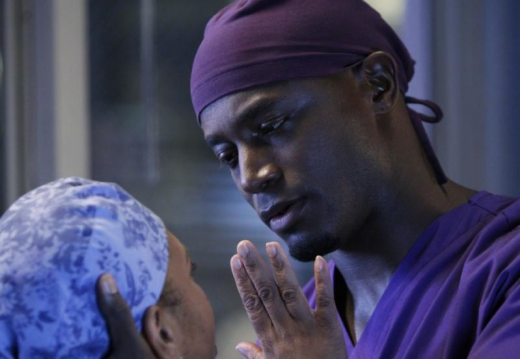 Taye Diggs: I think it would be fun to see what happens with Addison. I can't imagine they would end up together in the long run, but it would be interesting to see how it affects the rest of the practice and, of course, Naomi. From my character's perspective, I feel like Naomi has done completely wrong by Sam too many times at this point.

Q: Are there plans for more crossovers between Grey's Anatomy and Private Practice? The chemistry between Sam and Dr. Miranda Bailey is amazing.

Taye Diggs: Chandra Wilson is an amazing actress to work with. Whenever we get together we have a lot of fun. I know they are planning another crossover.

Q: What do you think makes Private Practice stand out from Grey's Anatomy?

Taye Diggs: I'm very fortunate to work with some really amazing actors that I respect and look up to. I think that has a lot to do with it. I think the writing is getting better and better. We have the luxury of having time to flesh out our characters. That and the crazy element of luck.

Q: Has Fox approached you or wife, Idina Menzel, to go on Glee?

Taye Diggs: I don't if I could. I would love to, I love that show. I think there's a conflict with the opposing networks. I'm a huge fan, though. It would be great.

Steve Marsi is the Managing Editor of TV Fanatic. Follow him on Google+ or email him here.

Tags: Private Practice, Interviews