It was a results show filled with tears and true emotion, as many viewers were stunned by the elimination of American Idol contestants Alex Lambert, Katelyn Epperly and Lilly Scott this week.
Based on an interview Epperly gave to Entertainment Weekly, the curly-haired blonde is handling the news better than many of her fans and fellow semifinalists. A few excerpts from it:
How is she feeling? Ten times better than I thought I would. I was a little skeptical my whole life about trying out for this show. I was always urged to do it, but I always thought it was a little too mainstream for the kind of music I like to write... I'm not upset, just motivated to go out and do more.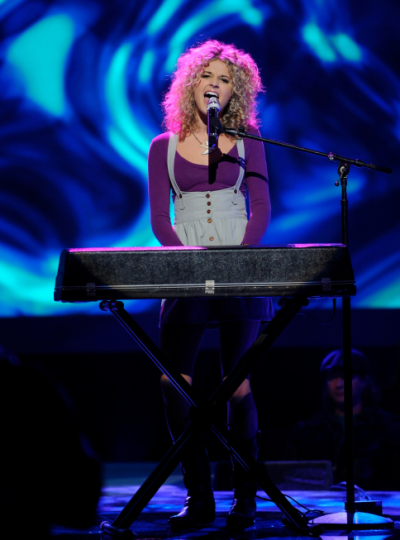 Was she surprised by her elimination? I was surprised, I guess based on what I've delivered so far. I don't think I've done anything that America tends to think is spectacular. But this is where I fall short with this audience. People, a lot of the time, want to hear super, epic, crazy notes and that's not my style at all.

Any regrets? My only regret is to not get so caught up in the logistics of everything. I got really caught up in cameras. I have a very good sense of who I am, not in a cocky way. I know who I am as a person and artist. I think that this show was kind of so out of element that if felt at times that I was molding myself to be something I wasn't during interviews, performances.

Read the full interview at EW.com.

Matt Richenthal is the Editor in Chief of TV Fanatic. Follow him on Twitter and on Google+.

Tags: American Idol, Interviews