Hope you're sitting down, Luc and Sarah fans.
Brothers & Sisters star Gilles Marini says there's trouble on the horizon.
"I believe Luc and Sarah are getting ready to be separated again," the actor tells TV Guide, citing upcoming scripts this spring. "Fate brought them together, and love is there. But over love there are laws and it looks like we're getting toward very big trouble."
Gilles is likely referring to Luc's green card issues, which are threatening to send the unlucky artiste back to France ... again. Will it be a permanent vacation this time?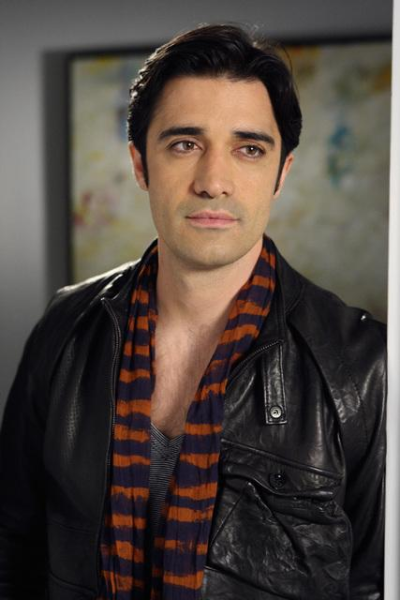 Upcoming Brothers & Sisters episodes, he says, will reveal more details about his character's dark background, "which should make you feel more for him," explains Gilles.

"He had a very difficult childhood and went through a lot of (as the French say, merde), which is why he is so mature for his age." Marini also predicts "the most action-packed, big-bang cliffhanger of all the seasons of Brothers & Sisters. I recommend everybody see that."

Big bang cliffhanger? Is that just a figure of speech, or a hint that U.S. Sen. Robert McCallister may meet his end in an assassination? Probably (and hopefully) the former.

"Rob Lowe killed??!!" says Gilles. "I don't think so. I hope not. I know exactly what's going to happen and trust me it's awesome. I will be there on set watching the scene."

What do you think the Brothers & Sisters season finale will entail?

Steve Marsi is the Managing Editor of TV Fanatic. Follow him on Google+ or email him here.

Tags: Brothers & Sisters, Interviews, Spoilers