Our NCIS: Los Angeles review broke down the basics of "Full Throttle" earlier today. Here, we further discuss some of the events from Tuesday's episode in a Round Table Q&A ...
1. What was your favorite scene from last night?

L.J. Gibbs: The confession scene, because it made me care about the street racer's death for the first time. Fast-paced action is great, but the episode needed a personal touch.
M.L. House: Anything with Callen in class. I'd love to see this guy get a girlfriend for real. What would they even talk about? He's obsessed with work, and that's all classified!
The Barnacle: Hettie rollin' O.G. style at the end. Need I say more?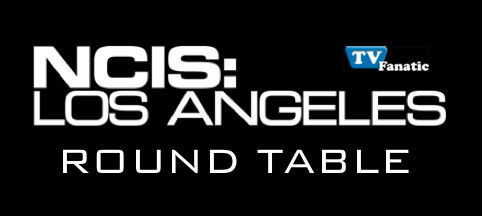 2. How would you rate the episode overall, on a scale of 1-5 stars?


The Barnacle: 4. At or above the show's usual high standards I'd say. While not a huge Fast and Furious type of guy I did enjoy all of the wild racing action last night.

M.L. House: 4.5. Like the original NCIS, the show is more about its characters than its military procedural reputation lets on. Last night was a prime example of that.

L.J. Gibbs: 4. I wasn't too invested in the main plot, to be honest, but there were some great lighter moments with Callen, Eric and Hettie. Quite enjoyable overall.

3. Did you like seeing Callen out of his element?


M.L. House: It was interesting to see a case unfold with him on the periphery and watch the seldom-seen Sam-Kensi dynamic instead. It worked as a change of pace.

L.J. Gibbs: Definitely. You could see it killed him to be sitting in that class, and the result was pure comedy. Anything that isn't undercover work eats away at poor G.

The Barnacle: If only because it allowed car aficionado Kensi to act even more bad ass and get even more screen time than usual in taking the lead in the case, yes.

What did you think of the episode? Comment and tell us!

Steve Marsi is the Managing Editor of TV Fanatic. Follow him on Google+ or email him here.

Tags: NCIS: Los Angeles, Round Tables