As a native of Louisiana, Ian Somerhalder is appalled. He can't believe what's become of the Gulf Coast following April's BP oil spill, nor can he ignore the problems this country has with its energy sources.
"Basically, the entire area is shut down," he said last month. "Everyone from the waitress who serves you breakfast to the guy who owns the charter boat to the shrimpers - they all literally rely on the ocean to keep their industry going."
Now, The Vampire Diaries star is hoping to do something about it. He told Zap2It:
"I just became involved with a very strong green energy company that produces portable, mobile green power. The company's called Go Green Mobile Power. Our first prototype is going to be done in a few days."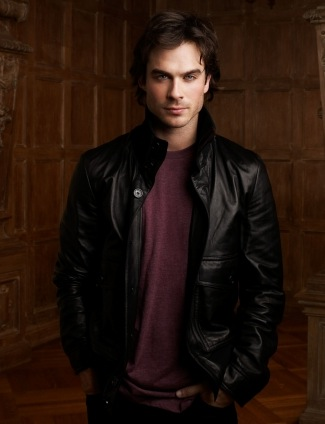 Somerhalder knows it takes a great deal of fuel to power a movie or television show set. That's why he's hoping these innovating generators can help alleviate that issue.

"It's harmful, and we can start changing that a little bit. We can get rid of these noisy, stinky, disgusting gas generators. There's going to be a lot of thought that goes into this revolution that's going to happen," he said.

Whether or not the actor succeeds in his goal to bring this technology to the set of The Vampire Diaries, he should be applauded for taking such a pro-active stance.

Matt Richenthal is the Editor in Chief of TV Fanatic. Follow him on Twitter and on Google+.

Tags: The Vampire Diaries