Jessica Szohr says her Gossip Girl character is the most "relatable" on the series.
Well, that may be, but it hasn't made her the most popular so far ... just saying.
Speaking to AOL, Szohr explained that Vanessa is someone fans can relate to because she does not have the wealthy lifestyle of some of the other characters on GG.
"I'm not just saying this because I play her but for me Vanessa's the most relatable person on the show," the 25-year-old actress said. "Only a very small percentage of people can live the Upper East Side life many of the other characters are living.
"When you watch Gossip Girl you get to see the craziness of all that."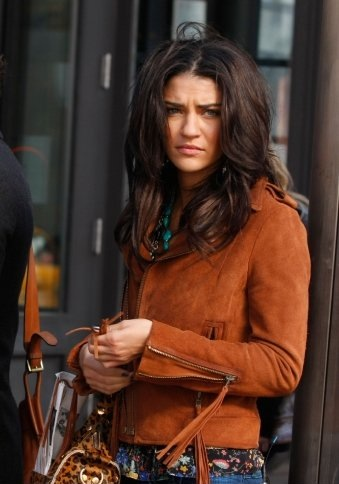 Jessica Szohr as Vanessa Abrams on Gossip Girl.

"The writers also show the reality - parents getting divorced or losing a parent or getting your heart broken - but there's this whole other aspect of, 'Woah, do people really live like that? When they go to school do they really have a $5,000 handbag for a backpack?'"

"But Vanessa has a normal job and she doesn't have parents who can write her a check for every problem she has," says Szohr, who says she's still "feeling her way."

"She's such a people-pleaser and is always helping everyone out, but as you get older and you go to college or leave home you start to become an adult and learn life lessons. I'm hoping in the next season Vanessa realizes she can be nice but not be taken advantage of."

The Gossip Girl Season 4 spoilers we've read so far hint at tension between Vanessa and Serena, as well as V's involvement in the Dan-Georgina plot line. Should be interesting.

Are you looking forward to seeing V's character evolve this season? Will the writers give her some better story lines? Should she just stay in Haiti? Discuss!


Steve Marsi is the Managing Editor of TV Fanatic. Follow him on Google+ or email him here.

Tags: Gossip Girl, Interviews