Where Was Puck? Behind Mark Salling's Absence from Glee
by Matt Richenthal at .
They was the first words out of Mr. Schuester's mouth last night on Glee: Puck was serving time in a juvenile detention center would would not be able to participate in the duets competition.
What happened to Mark Salling? Why was he absent from an episode that focused entirely on New Directions?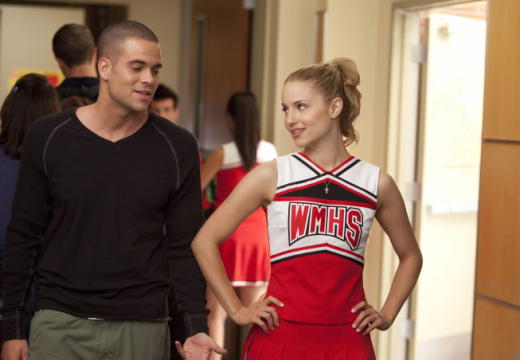 Sources tell Hollywood Life the actor may breached his contract by pursuing his own music career: "Mark has been really focused on his own music and it's actually gotten in the way of his Glee stuff," said this insider.

The actor hasn't been shy about promoting his Mark Salling Band, which has released a pair of albums. The source added:

"His band means the world to him and he thinks that's more important than the show at this point."

So, does this mean we've seen the last of Puck? He has to return and make a play for Quinn now that Sam has made a move, right?!? Yes.

"Mark is gone for another episode, but he's coming back for episode six," an on-set source said. "He's featured a ton in that episode - it's basically all about him."

Phew. Would you miss Salling if he left for good? It sounds like that may be the end result. Sound off now in our Glee forum!

** UPDATE: A Glee insider tells E! News there is no punishment to blame for Salling's absence: "Mark would never prioritize anything over the show, he respects the executives and his cast too much to do that."



Matt Richenthal is the Editor in Chief of TV Fanatic. Follow him on Twitter and on Google+.

Tags: Glee
From Around the Web