Simply put, "Pledging My Love" was exactly what I was hoping for.
Hellcats viewers were treated to some great choreography, Alice in action and some hot hook-ups, even if they were mere fantasies.
This episode was directed by Debbie Allen, notably known for her work on Fame. She hit the spot and provided an hour full of excitement, including two sequences that might have been the two best scenes of dancing thus far.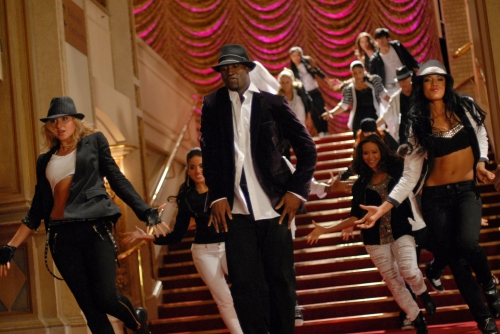 The main arc focused on Alice and her naked pictures, which made their way around school after she had emailed them to Jake. It was nice to see another side to her; that behind the tough exterior is another girl who can be embarrassed and upset.
Alice comes off so strong, and even in a time of hurt, she was still able to prevail without much of a scratch. I have to hand it to Heather Hemmens, who plays this character flawlessly.
With the focus on Alice, we were provided the chance to see Jake and Lewis work together. We knew that these two were friends before and I thoroughly enjoyed the scenes with this trio. Alice is a lucky girl to have this pair protect her back.
Derrick and the Hellcats worked together to conjure up a dance routine so he could propose to Vanessa. Although this was completely heartfelt and fun to watch, I can't help but wish she didn't say yes so easily. Vanessa's chemistry with Red is undeniable, including the tension they had after the close encounter of a kiss. Her dream sequence with Red was HOT and we need to see that actually happen.
Sometimes Savannah is a little too dramatic for my liking, but her slapping Dan across the face was perfect. Understandably, other storylines took the floor tonight, but there was no mention of Charlotte and her pregnancy. What's the point of dropping a bomb shell like that and forgetting about it the next week?
This was a solid hour for our favorite cheerleaders. Although we didn't see any actual cheerleading, we got some dancing and a spotlight on Alice. I'll take that any time. Review my favorite Hellcats quotes from "Pledging My Love" and sound off on it now!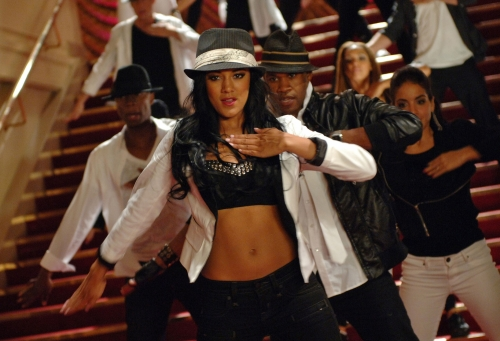 Tags: Hellcats, Reviews
Want more Hellcats?
Sign up for our daily newsletter and receive the latest tv news delivered to your inbox for free!
More From TV Fanatic
On tonight's Tyrant, Jamal and the Sheik meet for negotiations. Will they come to an agreement?
It was the start of the reunion show on The Real Housewives of New York City as the ladies took their places on the sofa next to Andy Cohen. We recap the bad dialogue and delusional drama in our +/- review.
Who can be trusted? On tonight's Covert Affairs, it's clear that it's important to trust others, but also a huge gamble.
Jane and Maura get drawn into the world of rare books and coded confessions when a book seller hiding a secret is murdered on Rizzoli & Isles.
---