The Real Housewives of Atlanta Review: "Contract Player"
by Arlene G. at .
Last night on The Real Housewives of Atlanta, Kim starts rehearsing for her big tour with Kandi, while Dwight tells Phaedra what everyone has been saying about her ...
Kim was more concerned with pizza and laser-sculpting her body than she was in choreography, predictably, while Sheree landed an agent with The People Store.
Naturally, she prepared for her big debut in a local play.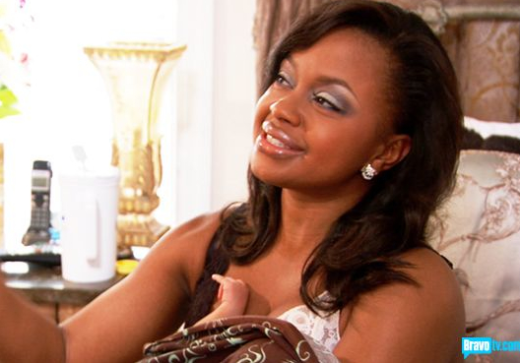 Phaedra did not react well to some of the gossip going around.

Meanwhile, tension between 50-year-old Peter and Nene was still simmering, but Peter managed to extend an olive branch to Nene. Was it reciprocated? That's another story.

Cynthia kept prepping for her wedding all the while festering about 50-year-old Peter and Nene not getting along. She decides to draw up a "friend contract" for Nene to sign. 

Phaedra decided to confront Cynthia about all the gossip surrounding her pregnancy.

This all happened after Dwight told  Phaedra what everyone has been saying about her. That was the final straw, and PP decided to take matters into her own hands.

We're just getting going. For a comprehensive take on all the drama down south, get ready and follow this link for a full review of The Real Housewives of Atlanta ...

Tags: Reality TV, The Real Housewives of Atlanta, Reviews
From Around the Web