Pretty Little Liars Season Finale Scoop: An Homage to Hitchcock
by TV Fanatic Staff at .
Alfred Hitchcock might not be the first name fans associate with Pretty Little Liars, but producer Marlene King says that's about to change.
In a new interview with TV Guide, she mysteriously teases the season finale, saying it "sort of pays homage to a very famous Hitchcock film."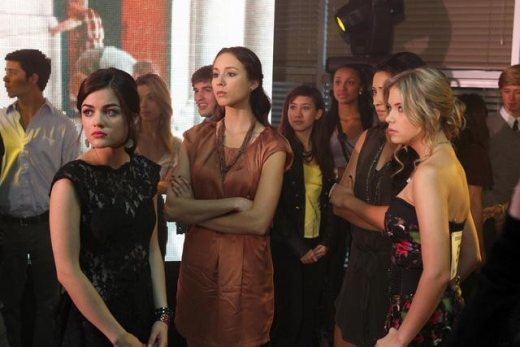 Even more intriguing? "We've never done anything like this before on the show," King says of the finale, adding that a "full-circle" moment is on the way and:

"As this season comes to a close, A has brought the four Pretty Little Liars closer than they've ever been. They really end up united in a way that they've never been before. They leave this season as four very strongly connected friends."

Will we learn the identity of A?

No, but King promises a new mystery on top of this ongoing saga:

"By the time the finale rolls around, there will be something that will sort of become the new 'Jenna thing' for us."

Tags: Pretty Little Liars, Interviews, Spoilers
From Around the Web