Nate's surprise return (and even more surprising takedown of that prisoner) gave last night's NCIS: Los Angeles a real shot in the arm in what was its best episode of the season.
How long will we have to wait to see Peter Cambor's character again? Will he be given a new mission in the aftermath of the well-orchestrated escape of Abdul Habaza to Yemen?
According to TV Guide, Dr. Getz will surface again before the end of this season. As far as specifically when, or if he will rejoin the team on a regular basis, that's unclear.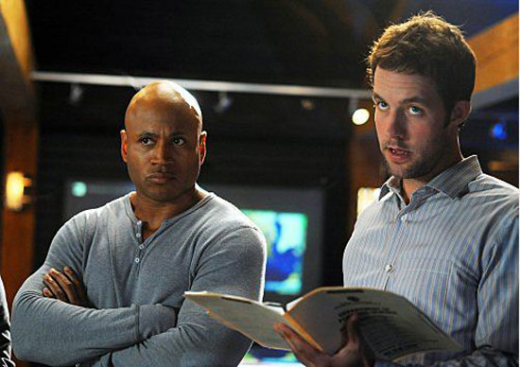 "I think anything's possible," Cambor tells TV Guide. "Until there's a bullet in my head, anything is really possible," although for now, the actor is enjoying popping in and out.

"The cool thing about this character are these periods where there's this mystery. It's a surprise wondering what's going to happen and when he's going to show up next."

We have to agree there, and give executive producer Shane Brennan for his commitment for realistic, long-term story arcs, especially since these are undercover operatives.

Even Callen was scarce last night. It will be interesting to see where that story goes, as well as when and how Nate is woven back into the NCIS: Los Angeles team.

Steve Marsi is the Managing Editor of TV Fanatic. Follow him on Google+ or email him here.

Tags: NCIS: Los Angeles, Spoilers