Parenthood Season Three Spoilers: Producer on Possible Time Jump, Kristina's Pregnancy & More
by Steve Marsi at . Comments
After an emotional Parentood season finale, it's time to look ahead to next season.
Executive producer Jason Katims has a lot to talk about, such as whether Alex will be back next fall, whether Crosby and Jasmine actually reconciled, why he decided to make Kristina pregnant (and sort of gave it away in promos) and more.
Here are some excerpts from a recent interview Katims did with TV Line ...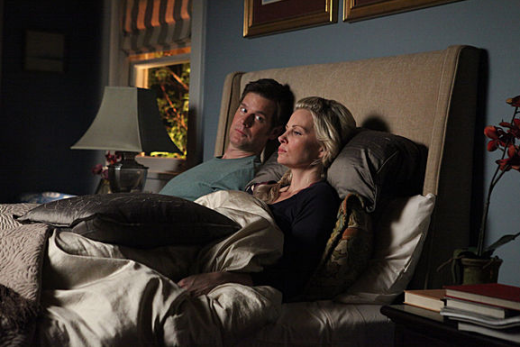 On whether Jasmine and Crosby reconciled: "I wouldn't assume that. They were finally talking - and I think we definitely earned that after Crosby spent so many episodes just trying to have a conversation with the woman."

"[But] I don't think that conversation necessarily leads to fixing all the problems that they have. The verdict is out in terms of where they are when we pick up with them next."

On a time jump on next season's premiere: "My instinct is there would be one. We would [pick up] in the fall and follow the calendar year, so it's the same time of year as people are watching. But I'm open to not having as big of a time jump too."

On Michael B. Jordan's future as Alex: "It's a little too early to know that. It's also pretty challenging to do that because we already have such a big cast."

"We have 15 series regulars, more than most shows. But I love Michael. He's such a great addition to the show and I would like to continue to write for that relationship."

"Once we get picked up we'll need to find out what his schedule is and go from there."

On Kristina's pregnancy: "It was so out of the blue - that's what I liked about it."

On the revealing promo: "I had mixed feelings about that. Normally I don't mind teasing things. I don't think it ruins the viewing experience. But while it didn't give away who was pregnant, it made you ask the question."

"It seemed to get people talking, and if it helps boost our ratings that's good."

Steve Marsi is the Managing Editor of TV Fanatic. Follow him on Google+ or email him here.

Tags: Parenthood, Spoilers