As Parenthood had yet to be renewed, we received a relatively predictable and warm, fuzzy season finale. "Hard Times Come Again No More" could very easily serve as a series finale, if needed.
I highly doubt it's going anywhere, being one of the top viewed dramas on NBC, but with new ownership at the helm, you never know. If it were to happen, I would not be worried about the future of the Braverman clan. They will be okay.
As I expected, Amber came out of the accident relatively unscathed, and looked a lot worse than were her actual injuries. Not surprisingly, even an accident that could have claimed her life didn't change her attitude, and she went home with the same pent up anger that landed her in the hospital.
It drove me nuts that from the moment Jasmine made her entrance at the hospital, Crosby stared at her like a lunatic. It felt like he didn't care in the least about why they were all there.
That he then followed her outside to talk about himself and their future, without regard to the current crisis, was just more proof that Crosby is a child in a man's skin. Jasmine, however, didn't see him as I did, because by the end of the episode she was in his house, listening to his plans for their future. I'm not sure how I feel about that.
Max's Asperger's snapped Adam back to reality and almost drove Zeek to do something he would regret as Max had no understanding of the severity of the Amber situation. He just knew he was hungry.
The difficulty of dealing with a child who had no empathy and little ability to think about others was difficult enough, but Adam also had to deal with a boss who acted like an emotional imbecile. There was really no place for Adam to escape, as both his home and work gave him no emotional outlet.
My man Zeek, in the second half of this season, was amazing.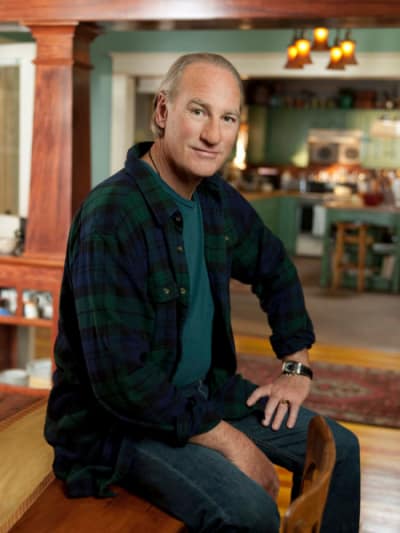 The way he took the reins and forced Sarah to recognize her talent was wonderful, just as it was he who managed to get inside of Amber's head after the accident.
He was like the ghost of Christmases past, present and future in one swoop. Without a doubt, their talk at the impound lot was one of my favorites of the season.
There was absolutely no reason why the nasty pregnant person was hanging onto Julia with such fervor. Would a woman really do that with a stranger just because they are in labor? I've never given birth, but I don't think I like people enough to do what she did. They really didn't need those scenes to make their point, as even the accident would have been enough for Joel and Julia to decide to adopt.
I really wish Adam had had the balls to quit that crappy job before letting that little drug addled skater dude fire him. I wasn't not on board with his crazy ideas and I dddn't believe for a second the wunderkind ws going to take the shoe world by storm with one damn shoe.
Adam is so smart and talented. We need Zeek to step in, remind him he's a Braverman, and a Braverman would never allow himself to be treated like that, and that he is capable and deserving of much more, including respect.
Adam and Kristina rounded out a really bad day with some really great news. Of course Adam would immediately expect the test was Haddie's, but seeing that prom was just a week ago, it was just a tad early for him to jump to that conclusion. I gave him a pass based upon the day he had. Their reaction of crying and laughter was perfect, and summed up their marriage.
There was no doubt Sarah's play would be a hit, but for some reason I didn't expect Zeek to really play her father in the reading. It was fabulous! It seems that I am trying to say this was the season of The Zeek.
What were your thoughts on the finale? They didn't leave many balls in there air, did they? I'd love to hear what you have to say, so please leave a comment if you have the time. Until next year (fingers crossed).. .Parenthood signs off!
Carissa Pavlica is the managing editor and a staff writer for TV Fanatic. Follow her on Twitter.