Criminal Minds Castng Update: Paget Brewster and A.J. Cook In, Rachel Nichols Out
by TV Fanatic Staff at .
Give Criminal Minds credit for admitting its mistakes.
Months after the show angered fans by bidding farewell to serious regular A.J. Cook, the CBS drama brought her back for the season finale and has now confirmed that the character of J.J. is back for good.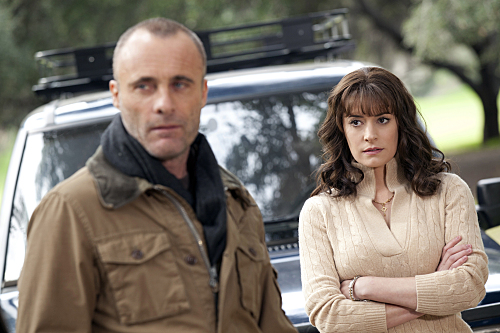 Meanwhile, the network has exercised an option on Paget Brewster (right, above), ensuring the presence of Emily Prentiss for the entire 2011-2012 season.

Deadline Hollywood reports the same can't be said for Rachel Nichols, however. Brought in largely to fill the female void left by Cook's departure, Nichols will not return this fall to the show.

So, all is right again in the Criminal Minds, right? Not yet. Star Thomas Gibson has not signed a new deal yet.

Tags: Criminal Minds, Casting News
From Around the Web