Christopher Gorham Teases "Turning Point" for Auggie on Covert Affairs
by TV Fanatic Staff at .
Will fans of A-Squared soon get their wish?
In an extensive interview with Entertainment Weekly - one mostly used to hype Tweetcast: Mission Budapest, a unique way in which USA will follow Covert Affairs' Auggie outside the show - Christopher Gorham was asked if his character would ever hook up with Piper Perabo's Annie.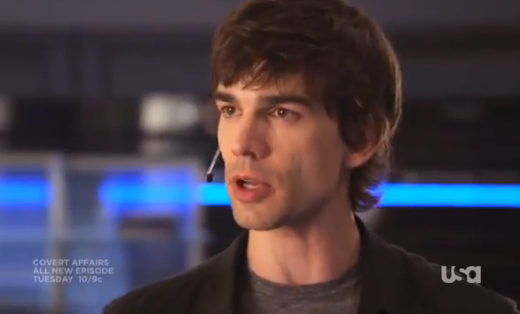 He didn't really say, of course, but Gorham did point to the June 28 and July 5 episodes.

"It's a real potential turning point," he teased of an offered job promotion. "It's one of those moments in your life where you have to decide which direction you want to go and what you want to do. It weighs on Auggie, and it's another opportunity, too, for his relationship with Annie to show itself and build a little bit."

On July 19, meanwhile, viewers will learn the truth about Auggie's sight and how he lost it.

Visit the official EW website to read a lot more from Gorham.

Tags: Covert Affairs, Interviews, Spoilers
From Around the Web