There is NO way, despite what the producers claim, that Emily Deschanel's pregnancy wasn't a critical factor in making Brennan pregnant on Bones. But we'll have to wait a lot longer to meet her alter ego's baby.
The actress gave birth to son Henry on September 21.
For Temperance, the due date isn't coming until April.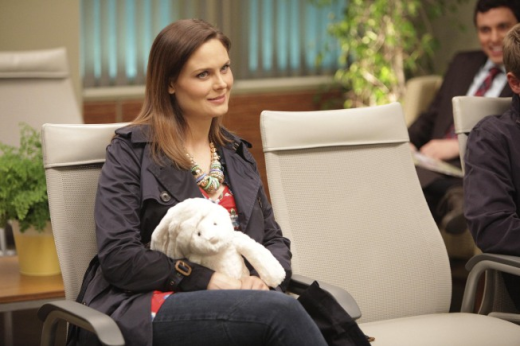 We'll see Bones pregnant on the November 3 premiere. Her as a mom? Much later.

The writers have already decided on the sex of baby B-squared, but won't divulge. They have provided one interesting tidbit regarding its birth, however. You won't believe the setting for his/her arrival.

"Brennan is going to be in prison when she goes into labor," executive producer Stephen Nathan told TV Guide. "Booth and Brennan are investigating a prison escape when they get locked in."

After last year's elevator adventure, somehow that works.

What do you think? Will it be a boy or a girl? And are you excited for the idea of a pregnant Brennan lasting nearly the whole season? Sound off on these Bones developments below in the comments.

Steve Marsi is the Managing Editor of TV Fanatic. Follow him on Google+ or email him here.

Tags: Bones, Spoilers