How To Make It In America Review: I'm On A Boat!
by Chris O'Hara at .
The title of this week's episode "I'm Sorry, Who's Yosi?" had me asking the same question, but as we soon learned he is the man who is either going to take CRISP to the next level or be the end of it. While I could hardly blame Ben for falling victim to Nancy's allure I wonder how he will feel when it ends up possible costing him his relationship with Cam.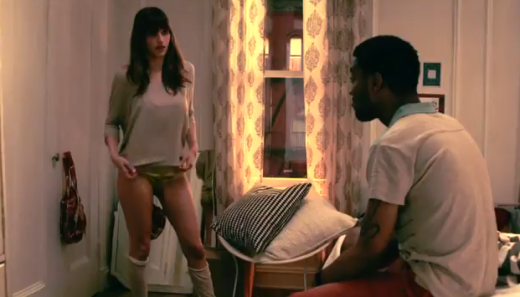 Despite letting the wrong head make his decisions, Ben delivered one of his best scenes as he looked out on the New York skyline and told Nancy how it used to mock him. He and Cam do have a shot at the dream if they play the game. I really hope they do for Cam's sake. He is such a loveable character but possesses enough swagger to get a girl like Lulu. I thought the exchange they had about her taking money from her father was fantastic. At first i thought she was going to take offense to his assumption, but lucky for our young designer, she cracked a smile and the two soon after, worked on their "non-business" relationship.

While I have always been a fan of Rene, I had felt like the Rasta Monsta storyline was maybe getting a little long in the tooth, but with the developments this week, I am back on board. From the sarcastic response he gave Tiffany when she showed up at the apartment to the fire in his eyes after being shaken down by Everton, he showed some great range of character this week and I think he deserves to see his investment pay off.

Now what was Kappo thinking trying to run from the FBI? For real Kappo? I thought the FBI agents were almost too robotic at first, but they were rather comical as they kept telling Kappo to stop talking as they took him away for questioning.

This week set us up for some serious fireworks in coming weeks. I'm not feeling Rachel's storyline just yet, despite the awesome scene with her boss shaking down her boyfriend for a ring, but I like the ride we have been taken on so far for sure.

Tags: How To Make It In America, Reviews
From Around the Web