Private Practice Exclusive: Caterina Scorsone on Tears, Exhaustion to Come
by Matt Richenthal at .
In a word: tears. That's what Caterina Scorsone says Private Practice fans can expect from this Thursday's two-hour episode, which will be based around an intervention for her troubled character of Amelia.
"A lot of tears," the actress told me today when asked to preview the installment. "And a lot of discomfort. The whole topic of an intervention is uncomfortable for everyone involved."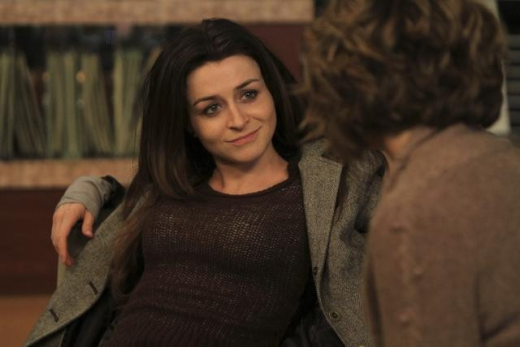 Scorsone adds that Amelia won't exactly be receptive to her friends when first approached about her addiction.

"She's not at a place where she's loving herself," Scorsone explains. "She's defensive to the point of being terrified because she's using the drugs to survive. In her mind, they're trying to take her tool for survival away, so she lashes out."

And not just in an emotional manner.

Scorsone laughed and said this was the most "athletic episode" she's ever filmed. Things will definitely get physical.

She also hopes Amelia's struggles will be educational to the audience, as addiction is a problem that "hits home for so many people," she said. "Not just the addicts, but their loved ones as well. Everyone is affected."

The actress knows a bit from experience. Her father runs a homeless shelter in Toronto that specifically reaches out to those who suffer from addiction and mental health issues. She spoke to him at length prior to this season and has also consulted with recovery counselors. Scorsone said she's poured over every script carefully with the writers to ensure they treat such an important topic with respect.

There have been lighter moments to portraying such a dark character, though. Scorsone said the entire cast was on set to shoot this week's special episode, a rare occurrence that led to the group oscillating back and forth between joy when off camera to serious emotion when the red light switched on.

"They laid out the groundwork at the end of last season [for Amelia's addiction]," Scorsone. "But I didn't know how deep they were gonna go with it. Turns out, they've gone pretty much all the way and I couldn't be more excited about it all."

Matt Richenthal is the Editor in Chief of TV Fanatic. Follow him on Twitter and on Google+.

Tags: Private Practice, Exclusives, Interviews
From Around the Web