The Queen of the Brat Pack herself, Molly Ringwald, is stopping by Psych tonight and to celebrate, USA and TV Fanatic are teaming up to give away an amazing Psych prize package!
Tonight's episode will send Shawn and Gus undercover in a mental hospital, as you can see in the following preview: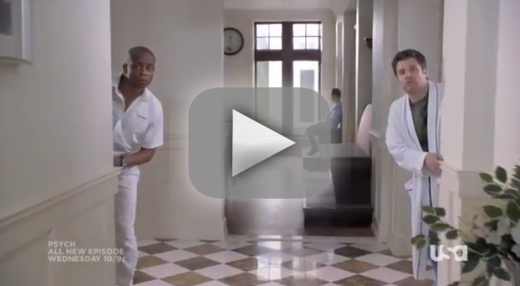 Imagine if our boys were actually on the other side, though. We know our favorite characters have quirks, but if one of those quirks could land them in a mental institution who would it be and why?
Make the best case below and win some insane Psych swag, including:
Laundry Bag ($10)
Snuggie ($20)
PJ Pants ($75)
T-Shirt ($40)
Season 5 DVD ($40)
Pineapple Pillow ($12)
All pictured below: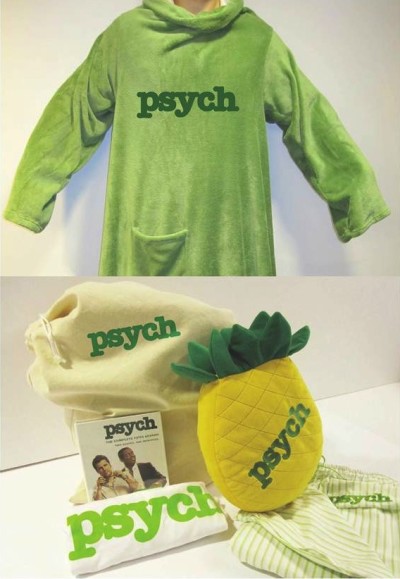 So go ahead and leave a comment with which character should be locked away first and why! Have fun with it, guys, and remember, none of your favorite characters will actually end up in the looney bin.  Please make sure you register or use Facebook Connect so we can contact you!

And be sure and tune in to Psych on USA tonight!

The prize was provided by USA Network, but USA Network is not a sponsor, administrator, or involved in any other way with this giveaway. Contest open to US residents only.

UPDATE: The Contest is now closed.  We will be announcing and contacting the winner shortly!  Thank you for all the creative, wonderful entries.

Tags: Psych, Giveaways